Academic Success
It has been another successful year of A Level results . Our students have finished the year strong despite the difficulties of Covid and are up for the next challenge of further education. We are proud to have achieved outstanding results this year and our school continues on an upward trajectory, making stronger progress year on year.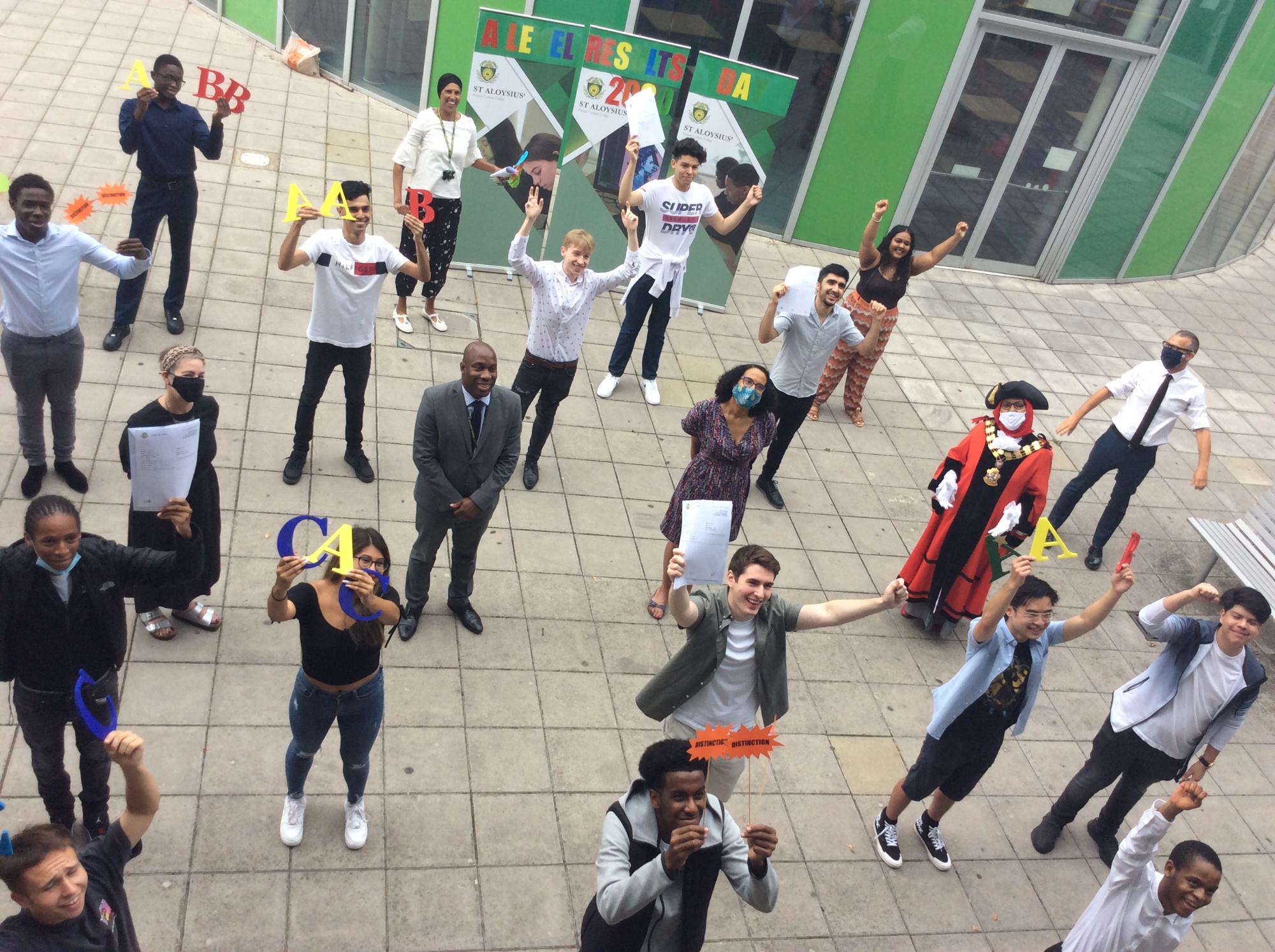 A Level - We had 16 students entered for at least 3 A level subject exams.
81% of students achieved grades A - A*, 94% of students achieved grades of A* to B, 94% of students achieved grades A* - C and for the the third year running 100 % of students achieved grades of A* - E.
38% of students achieved grades AAB with 23 grades being A* - A.
Our students have made phenomenal progress with their A Level studies, with the college achieving an average L3 value added of 1.3.
In subjects 3-D Design, Politics and Spanish achieved 100% A* - A grades with Psychology achieving 75% of grades at A* - A, Physics achieving 67% A* - A grades and Chemistry, Economics, Geography, History and Sociology achieving 50% of grades at A* - A.
Most subjects achieved 100% A* - C grades and these include Biology, Chemistry, Economics, English Language, Geography, History, Graphics, Physical Education, Politics, Psychology, Sociology and Spanish.
Our most outstanding students are William Ghebremichael achieving A* A* A., Mathusun Maheswaran achieving A* A A and Mohammod Hamza achieving A* A B.
Exceptional results were also obtained on BTEC courses with 7 students taking BTec Business course and all students passing with Merit grades and above. 57% of students achieved a D* - D grade with 100% of students achieving a D* - M grade. The L3 value added for this vocational course is 0.7. George Marley, Godbless Achaempong and Joseph Rozario completed the course with D*DD and Joel Allen achieved DDD, Michael Rice and James Pereira-Foreman achieved DDM.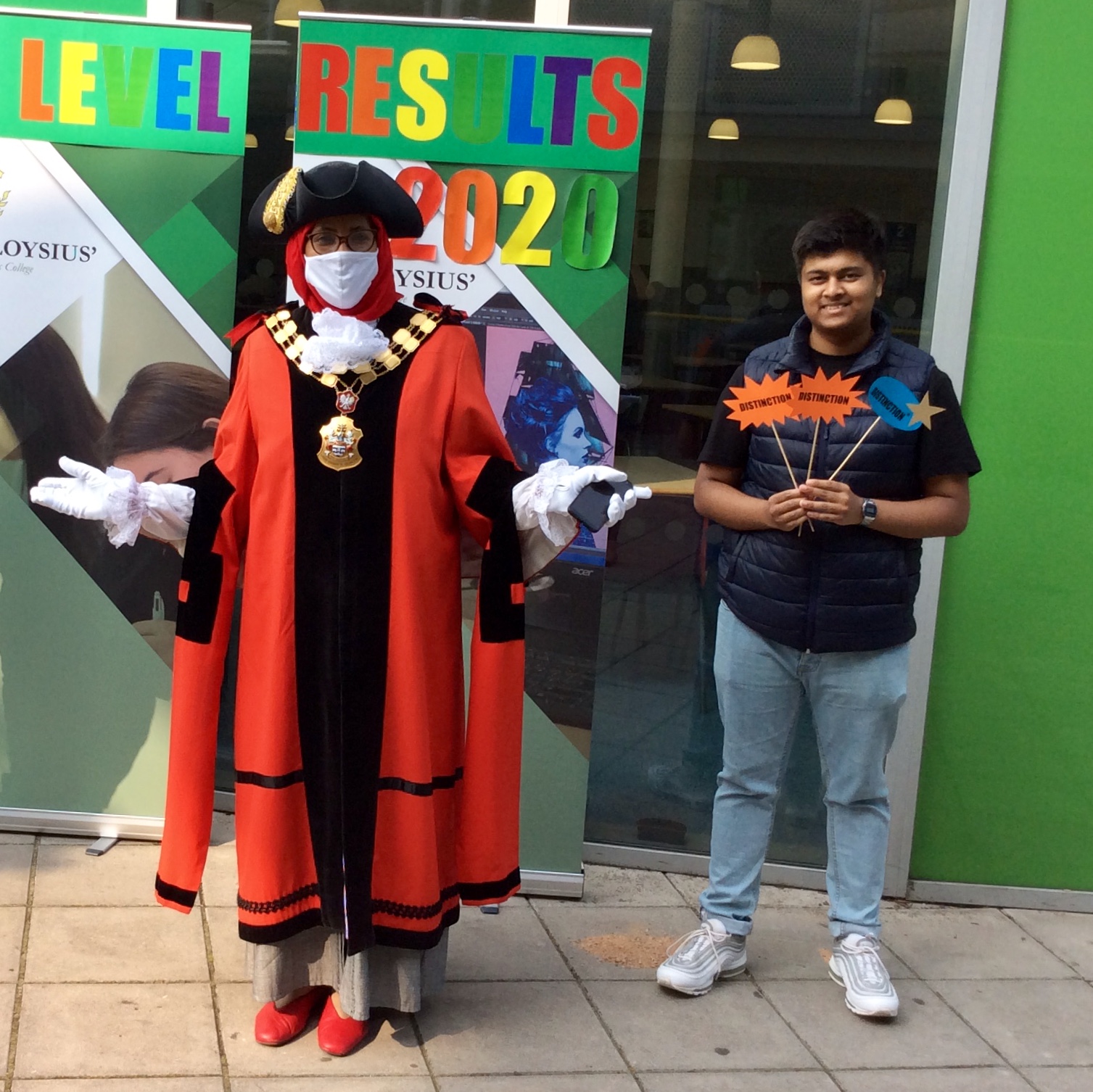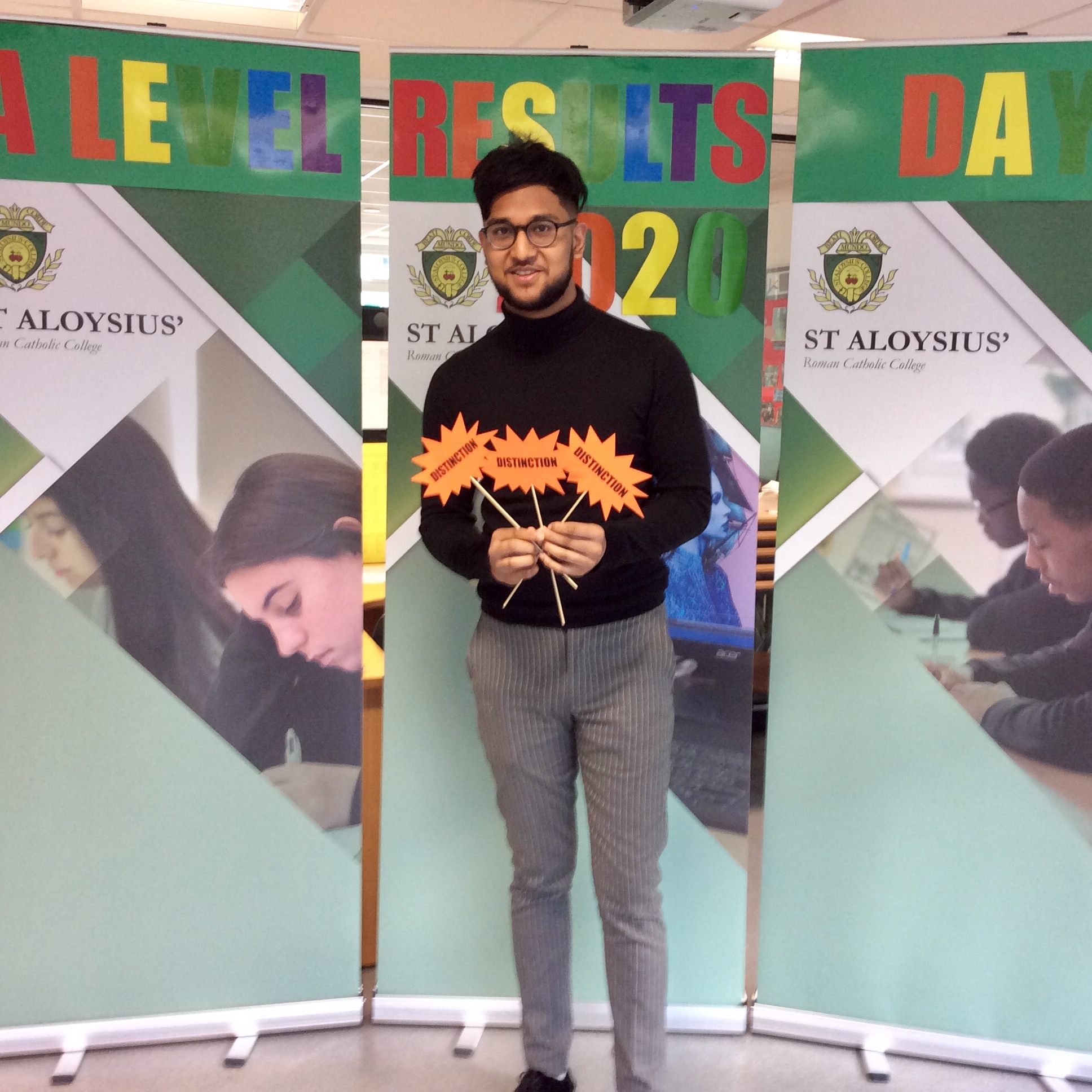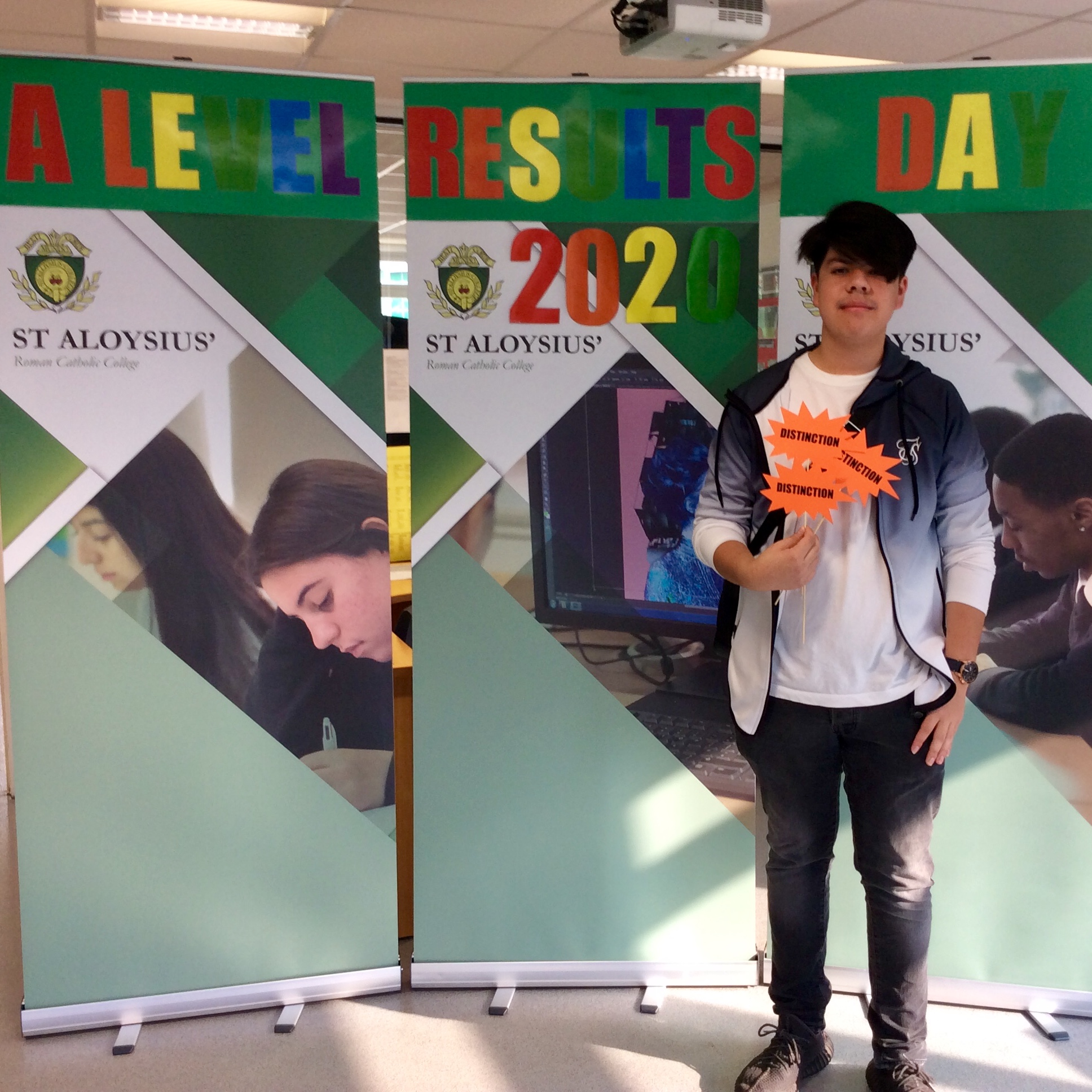 We were delighted to have Mayor of Islington Rakhia Ismail; Cllr Kaya Comer-Schwartz (Executive Member for Children, Young People and Families, Islington), and Ms Carmel Littleton (Director for Children's Services in Islington) celebrate with our students this morning. Cllr Ismail praised the leadership of the school and said, "the community should be extremely proud of the young people's achievements". Cllr Comer-Schwartz added, "It is wonderful to see the continued progress of the students at St Aloysius' College, especially at this challenging time. It's clear that through the hard work and support of staff the whole school have reason to be very proud".
Director for Children's Services Carmel Littleton congratulated all staff and students at St Aloysius' College on their great success and "continued excellent trajectory in an exceptionally challenging year".
We wish all of our students well into the future as they prepare for life at university, apprenticeship and employment.
Headteacher, Ms Paula Whyte says the "2021 A-level results are very promising" and as new Headteacher, looks "forward to working with our students, our staff, parents and Governors to ensure a continued upward trend especially at the top grades A*-B."
St Aloysius' College (16-18)

2019

Progress

0.01

Attainment

C+

English Progress

0.71

Maths Progress

0.69

Retention

80%
Latest Destinations Data
| | |
| --- | --- |
| Students who either stayed in education or went into employment or stayed in an apprenticeship | 89% |
| Students staying in education | 76% |
| Students entering apprenticeships | 3% |
| Students entering employment | 10% |
| Students not in education or employment for at least two terms after study | 7% |
Click here to view our latest performance tables for 16 to 18.