Catholic Life
The School is driven by its mission of:
Justice
Respect
Learning
Community
The school has a full time Chaplain, who works closely with the RE Department, Heads of Year and Form Tutors. Our Chaplain is available for students, staff & parents should they need to speak to someone, and serves to support and pray with anyone who is in need.
Our chapel is located at the heart of the school and has the Blessed Sacrament present. It is open for Worship; Private Prayer and Reconciliation Services. The Reconciliation Services usually take place during RE lessons and led by the School Chaplain.
Mass is celebrated twice a week; 8:00am on Thursdays, and Friday whole year group Masses.
Spiritual Life
The spiritual and religious life of the school are enhanced through:
Mass
Retreats
Weekly Liturgies (assemblies)
Prayer
Saints
The Common Good
Reconciliation
Charitable events particularly during Advent and Lent.
In all these things, there is an awareness of God's Presence and Jesus accompanying us on our journey of life.
St Aloysius Apostles
There is a well-established group of students, 'St Aloysius Apostles', who help with the running of the Chaplaincy. They write the bidding prayers for the Year Masses, organise events and raise funds for the School charities, help decorate the school with posters and other materials to promote events, the Rosary and Exposition of the Blessed Sacrament (during Advent and Lent).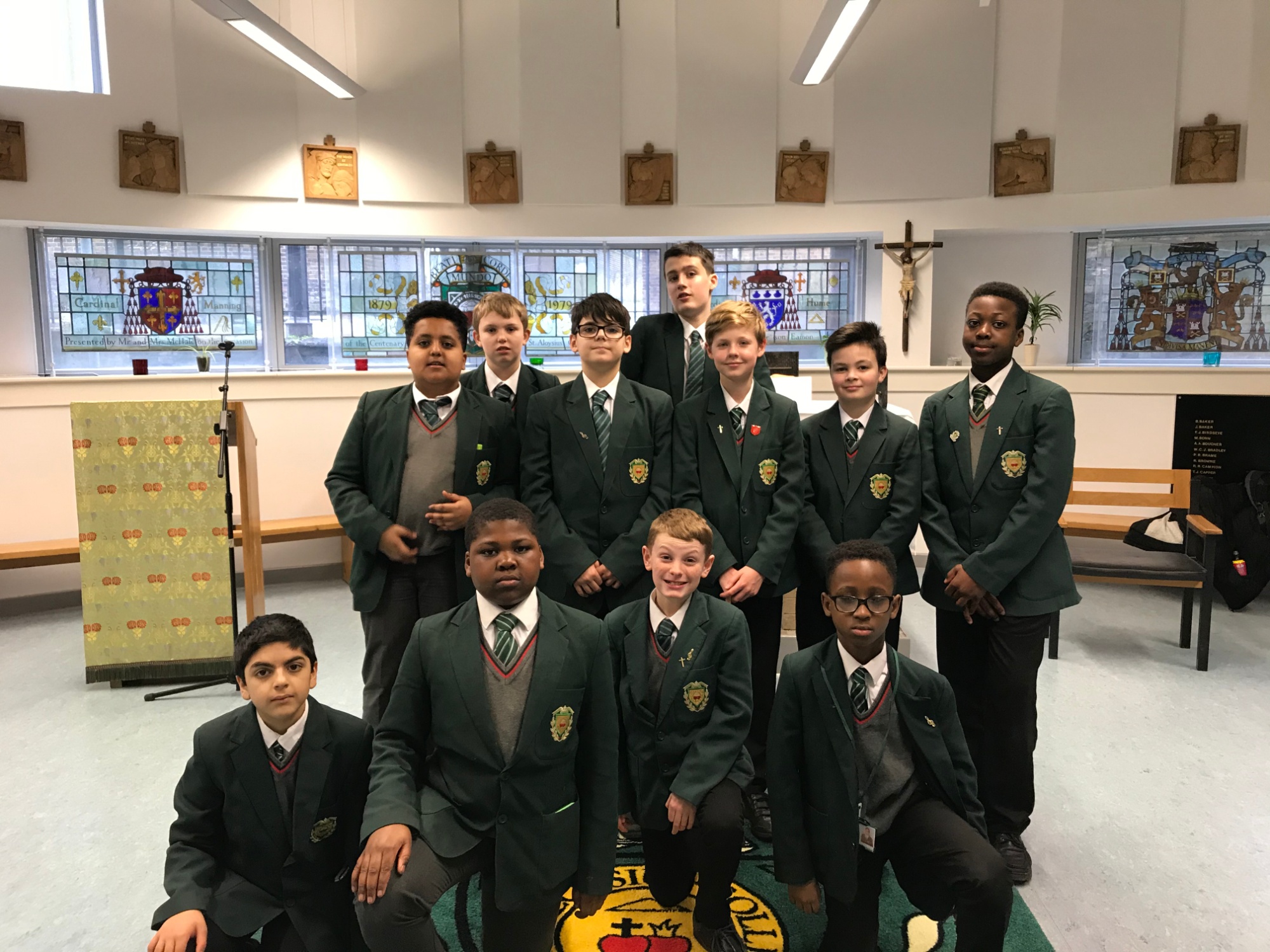 Retreats
Unfortunately we have had to put our retreats on hold so far this year but they are currently planned for June 2021. In the meantime we have been facilitating time and space in school for our students to reflect (including Liturgical Assemblies and the Sacrament of Confession) and hosting virtual events whilst we were remote learning. Usually Years 7, 8 and 9 participate in a Retreat Day each year. This is time spent together as a form reflecting upon what is truly important in life. Each retreat focuses around a topic which supports faith development and encourages students to gain a deeper understanding of themselves and their relationships with God.
The school works closely with two parishes, St Gabriel's in Archway and St Joseph's in Highgate. Each parish kindly offers their parish halls for our Year Retreats, as well as other visits.
The focus of our 2019-2020 retreat were:
Year 7 - Getting to know ourselves and others
Year 8 - How unique we all are
Year 9 - Based on the Parisee and the Tax Collector
Year 7

September 2019

Year 8

October 2019

Year 9

JANUARY 2020
Our Saints
Our Patron Saint is St Aloysius Gonzaga. You can find out more about St Aloysius here.
We have have six further adopted Saints; St Peter, St John Paull II, St Martin de Porres, Thomas Aquinas, and St Jean-Baptiste De La Salle. These saints were thoughtfully chosen by our students.
Below is a summary of each of our Saints, which is also displayed prominently throughout our school.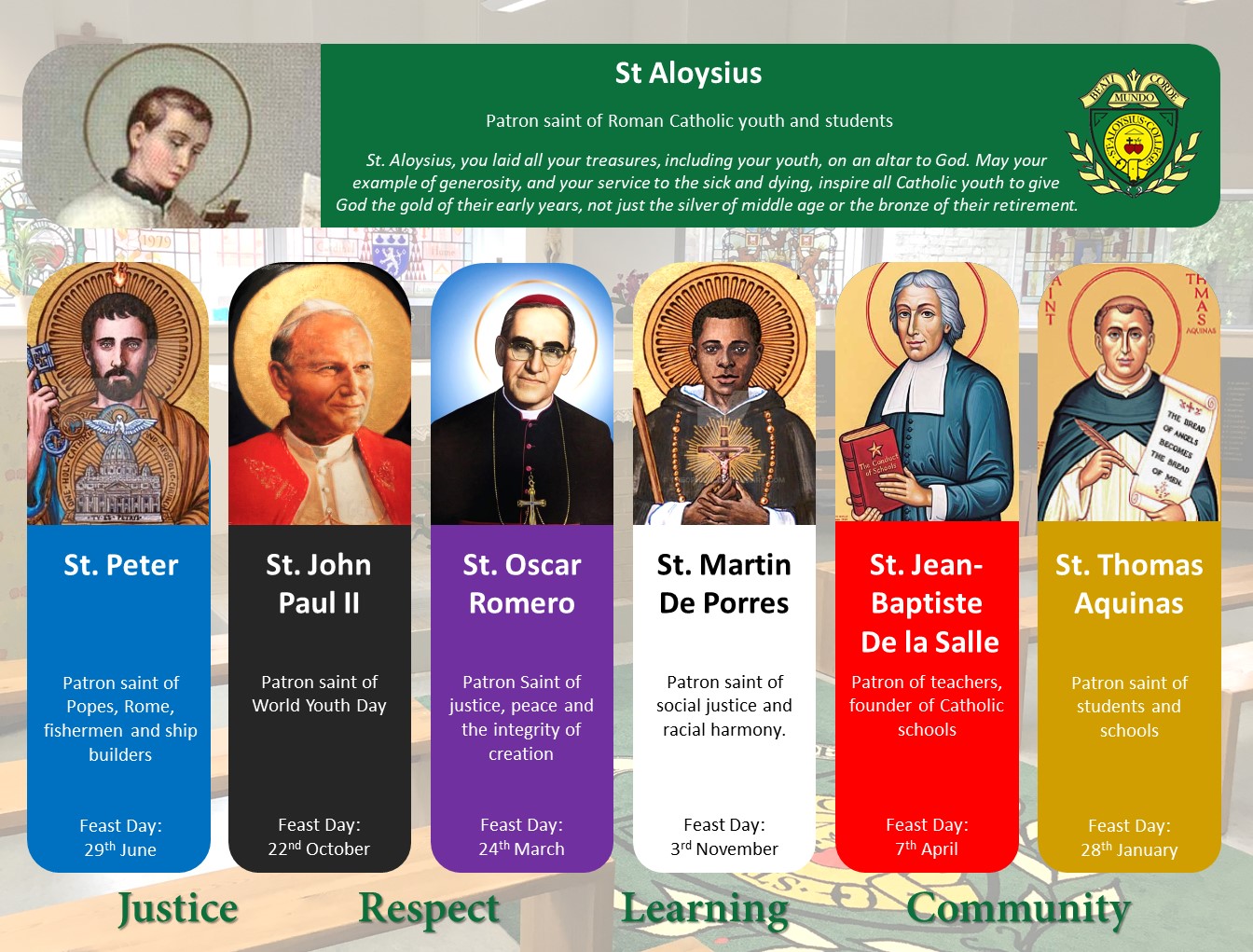 Charitable Efforts
As a school we are fully engaged with the Common Good and endeavour to support local, national and global causes all year round. We focus particularly intently on charitable efforts during liturgical almsgiving seasons of Advent and Lent, where each year groups are tasked with organising fundraising events for their designated charity.
Foodbank
Our school is fully engaged with St Gabriel's Foodbank initiative. We have been working with the Foodbank for ten years, supporting them in their amazing work of providing local families in crisis with essential items. St Gabriel's Community Centre offer assistance to homeless people, disadvantaged families and the elderly in our local area. The Community Centre works together with St Gabriel's Church to offer breakfast seven days a week all year round to people sleeping rough in the area of Archway. Volunteers also provide hot dinners during the week and serve a Christmas lunch for people who are on their own and the homeless. Our parents, staff and students are continuously generous in their giving towards this worthwhile cause.
We encourage students to simply bring in one of the items on the monthly shopping list and drop it off to the Chaplain's office. These items are usually basic food, toiletries, and household products.
We make a particular effort during Advent, creating many Christmas Hampers. Form groups compete to create the 'most plentiful' hamper donated to St Gabriel's.
| | |
| --- | --- |
| Advent 2020 | |
| Advent 2019 | |
| Advent 2018 | Click here for our video of the Christmas Hampers donated in 2018! |
Advent 2019
During Advent students and staff raised over £1900 and gathered donations for World Gifts (CAFOD), The Catholic Children's Society, The Passage, and St Gabriel's food bank collection.
Year 7 students raised £308 for CAFOD World Gifts 'The Goat that gives', This means that Year 7 provided communities and families with in rural areas with 11 goats, which can provide a family with up to 12 pints of milk a week each! The goats also produce free fertiliser which families and communities can use to help grow crops.
Year 8 students raised £640 for CAFOD World Gifts 'Fabulous Footballs/Kits', through a range of innovative and fun fundraising events including a competitive bleep test! This incredible sum will provide 64 sets of footballs, kits and training for young people in poor urban areas, which can provide them with a sense of community and a positive alternative to prolific crime and gangs.
Year 9 students raised £460 for CAFOD World Gifts 'Fantastic Fish' by organising many fundraising events including a bake sale and an interform football match. The funds raised by year 9 CAFOD provides 23 communities with batches of 500 fish, an incredible 11500 fish in total! The communities are also provided with tools and training needed to build a pond and maintain a fish farm, which means they will not only have a source of nourishment, but also be able to build an income and business.
Years 10 & 11 bought presents and toiletries for The Catholic Children's Society, whilst also raising an extra £259.23 to donate. The items and funds raised went to disadvantaged children and families in and around London. We particularly hope the gifts of toys and children's books brought some joy to children in need over the Christmas period.
Years 12 & 13 raised funds for The Passage and purchased items for the homeless in London. Their Christmas Quiz fundraising event was a huge success and well attended by students and staff!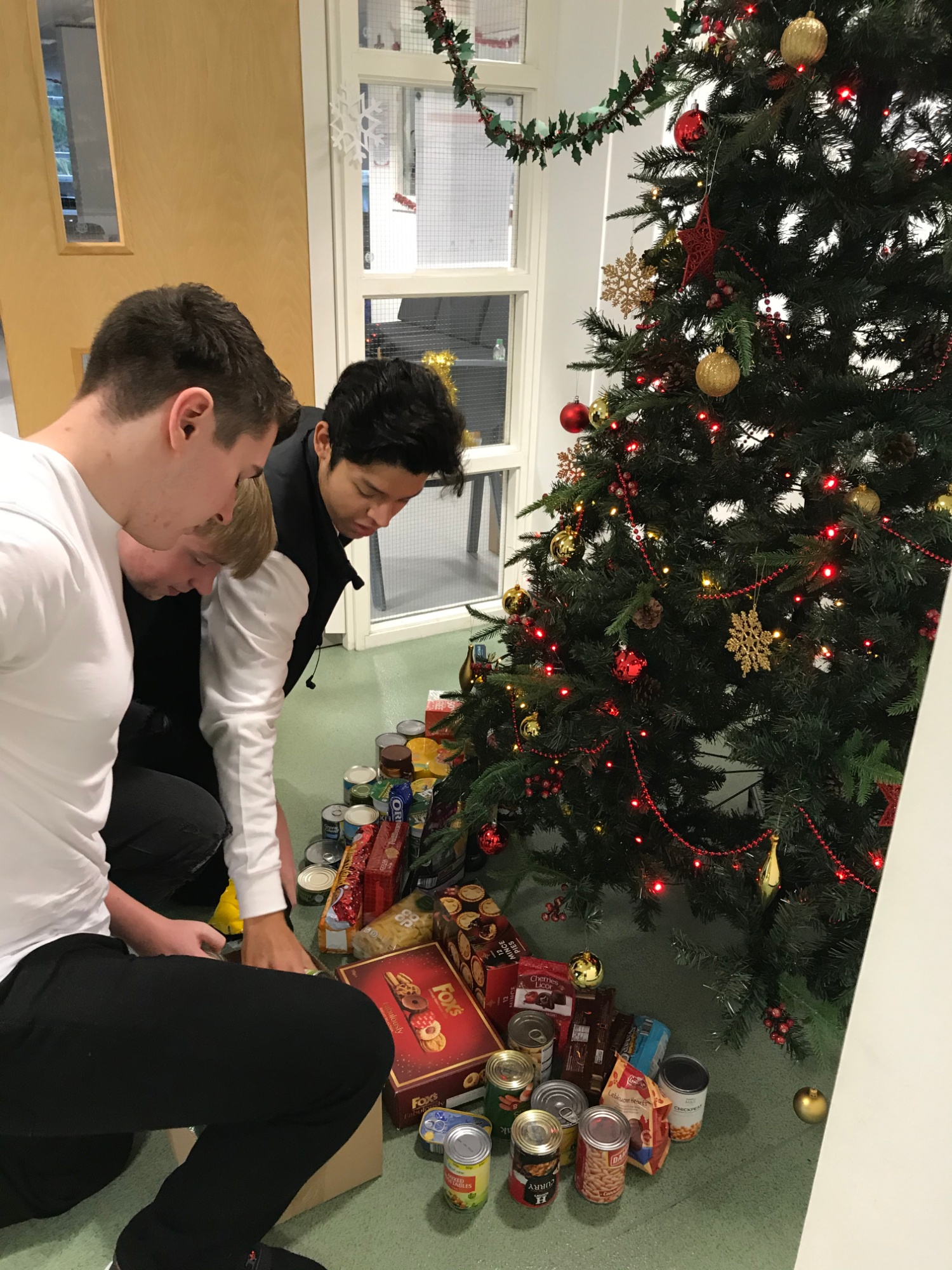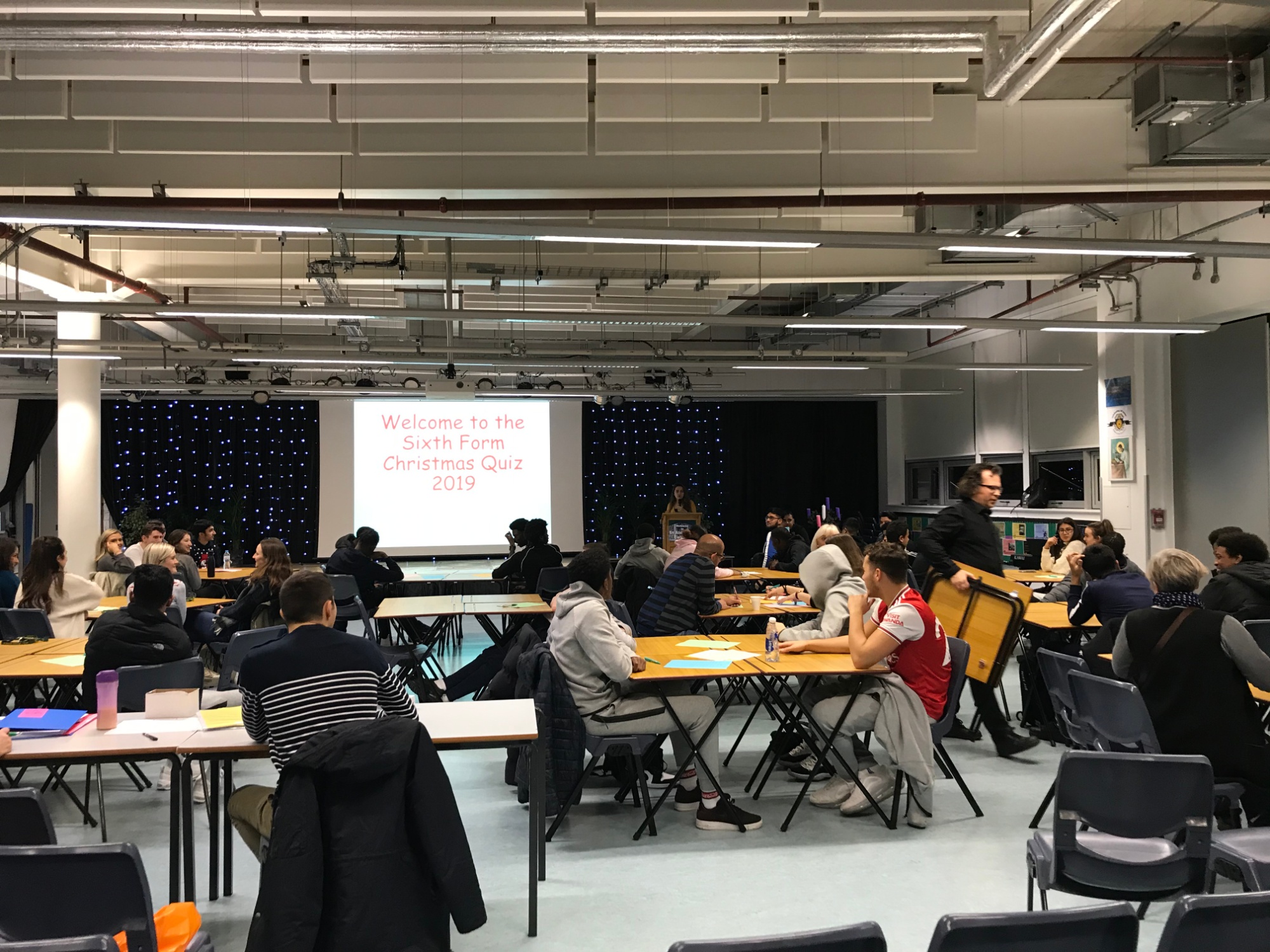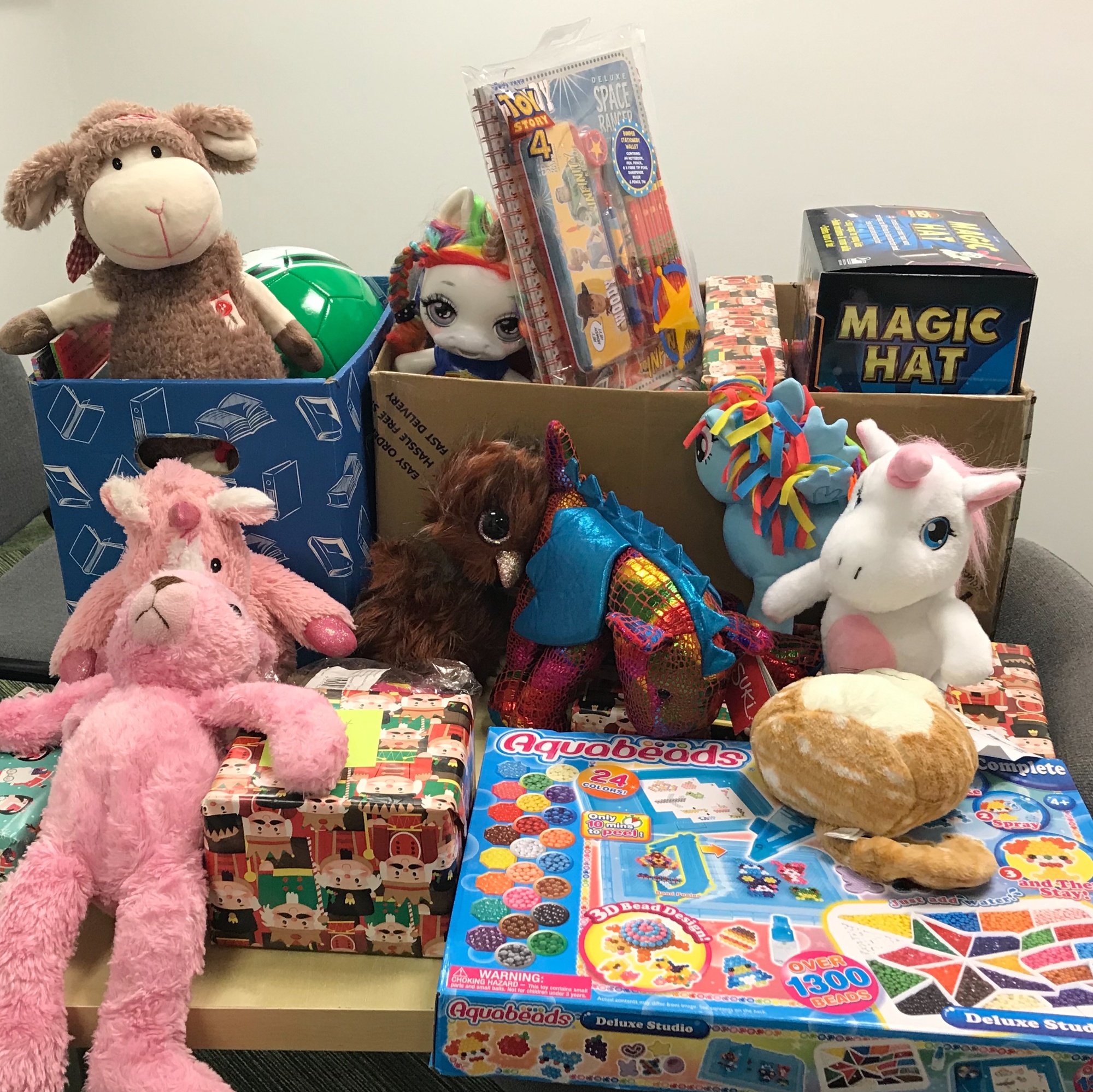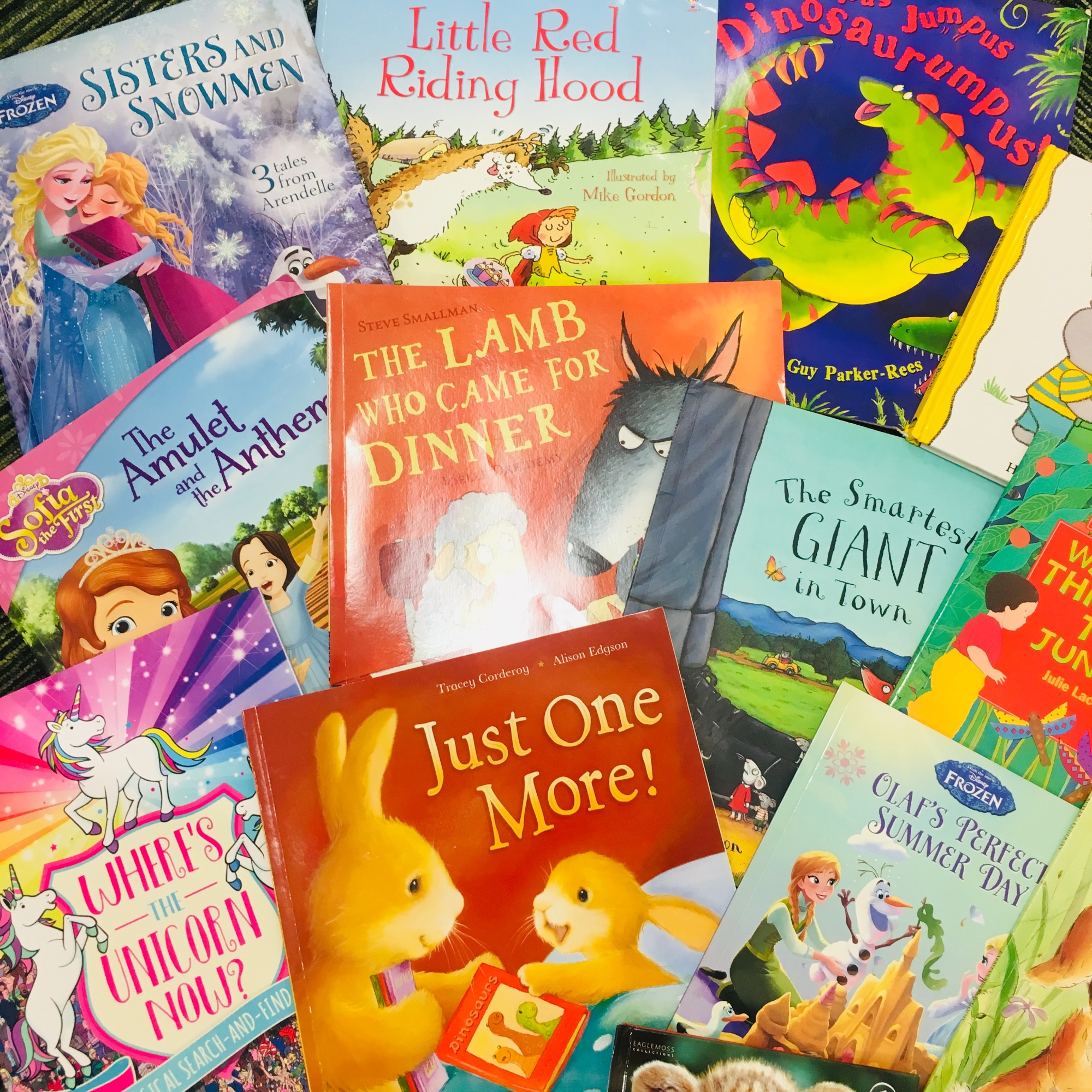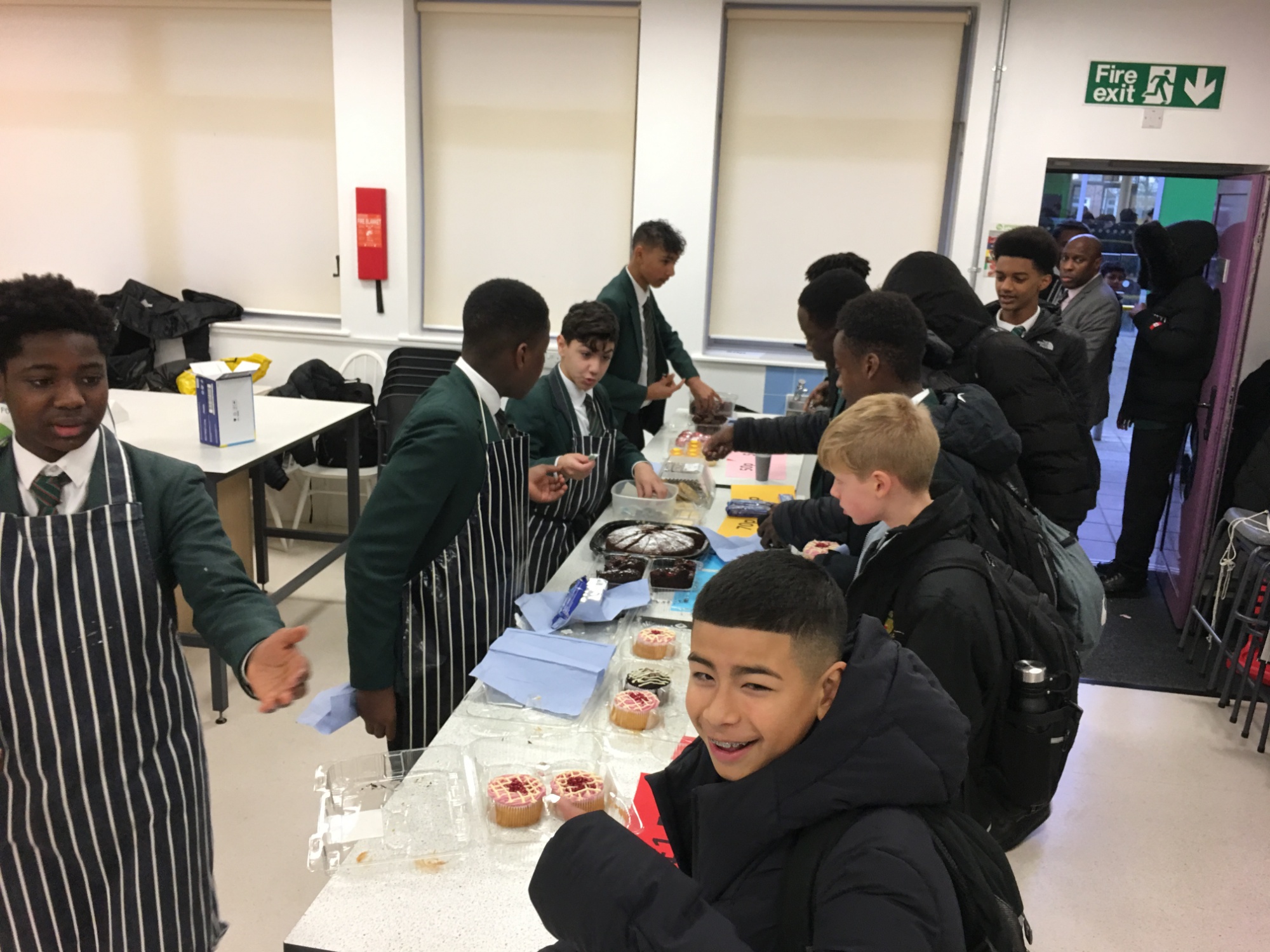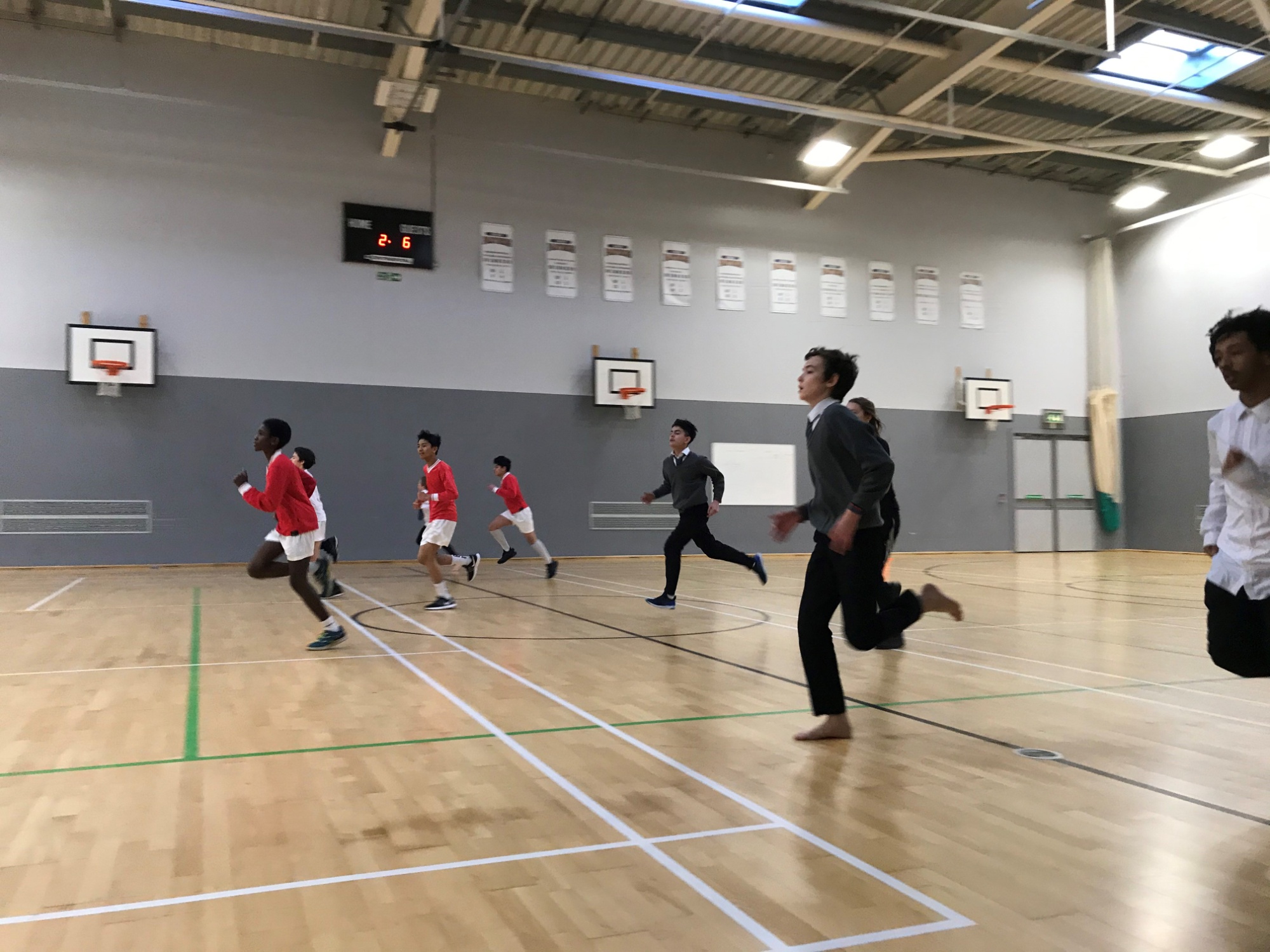 Deanery
Deanery Churches in the Borough of Islington
Roman Catholic Church of the Sacred Heart of Jesus
62 Eden Grove, Holloway. London. N7 8EN
0207 607 3594
Our Lady and Saint Joseph's Church (RC)
100a Balls Pond Road, London. N1 4AG
0207 254 4378
RC Church of Our Lady of Czestochowa & St Casimir
2 Devonia Road, London. N1 8JJ
0207 226 9944
Saint Gabriel's Church (RC)
15 St John's Vilas, Archway, London. N19 3EE
0207 2728195
Saint Joan of Arc's Church (RC)
60 Highbury Park, London N5 2XH
0207 226 0257
Saint Peter's Italian Church (RC)
136 Clerkenwel Road, Farringdon, London. EC1R 5DL
0207 8371528 (Parish Office
St Joseph's Church, Bunhill Row (RC)
15 Lambs Passage, London. EC1Y 8LE
0207 247 8390
St Joseph's Highgate (RC)
Highgate Hill, London. N19 5NE
0207 272 2320
St Mellitus Church (RC)
Tolling Park, London. N4 3AG
0207 272 3415
Blessed Sacrament Church (RC)
157 Copenhagen Street, Islington, London. N1 0SR
0207 8372094
Church of Saints Joseph and Padarn (RC)
Salterton Road, London. N7 6BB
0208 9467916
The Year of the Word (30th September 2019 - 31st December 2020)
The VISION of this Year of the Word
Scripture is foundational to the life of the Catholic Church and so we want to celebrate, share and live out our faith through deeper Scriptural engagement.
Themes:
Celebrating God's Word – enriching our worshipping and spiritual community.
Living God's Word – enriching our social action and outreach.
Sharing God's Word – enriching our formation, proclamation and evangelisation.
During Lent, the School will be encouraged to read a Bible passage each day of Lent. Each form tutor will have a Bible verse to have read out during the season of Lent. This will link in with the main Lenten display in the foyer of the school.