Headteacher's Welcome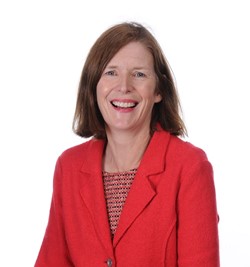 Welcome to St Aloysius' College. We are an 142 Year-Old Catholic secondary school for boys with a co-educational sixth form in Highgate, North London. We are well located with excellent transport facilities, the school provides a very positive and caring environment which focusses on challenging our young people to succeed, and supporting and nurturing them as they navigate their journey into adulthood. Staff at the school work tirelessly to achieve our aim of quality and excellence in all that we do. We take our responsibility of working in partnership with parents/carers and the parish for the faith formation, seriously ensuring that they are safe and secure, growing in God's love so that when they leave the school they are equipped with the academic achievements and skills needed to play a full role in whatever path they choose.
We acknowledge and encourage the important role that parents and carers have in the education of their child and look forward to working in partnership with you.
We want our students to achieve the best academic qualifications and to develop the skills, knowledge and attributes needed to succeed in life.
We offer a broad and balanced curriculum aimed at developing well-rounded boys, in an environment of accountability, compassion, equality, integrity and high expectations.
Our enrichment curriculum enables our boys to develop interests beyond the classroom and to further develop their many God-given gifts and talents.
St Aloysius' College, a school steeped in history and founded in 1879, has educated and formed boys who have established distinguished careers in Business, the Arts, Academia, Sport, Entertainment, Government and the Clergy to name a few.
At St Aloysius, a life of leadership, service and pastoral development awaits.
Ms Paula Whyte

Headteacher