GCSE Results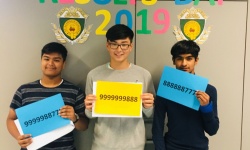 St Aloysius celebrates excellent GCSE outcomes!
Students celebrated GCSE results day 2019 with a clean sweep of outstanding success in the core subjects, an amazing 70% of the cohort achieved the benchmark of a Grade 4 or above in both English and Mathematics, surpassing last year's record and national outcomes.
Outstanding performances included 100% of students achieving 9-4 grades, in Biology, Chemistry, and Physics. Other strong achievements secured by students included outstanding outcomes in English at 83%, Maths at 74%, as well as Art at 90%, Graphics at 82%, Technology at 75%, and PE at 82%. Humanities also performed very well with History at 68% and Geography 68%. We are confident that progress released in the Autumn will affirm the fantastic work our students and staff have done.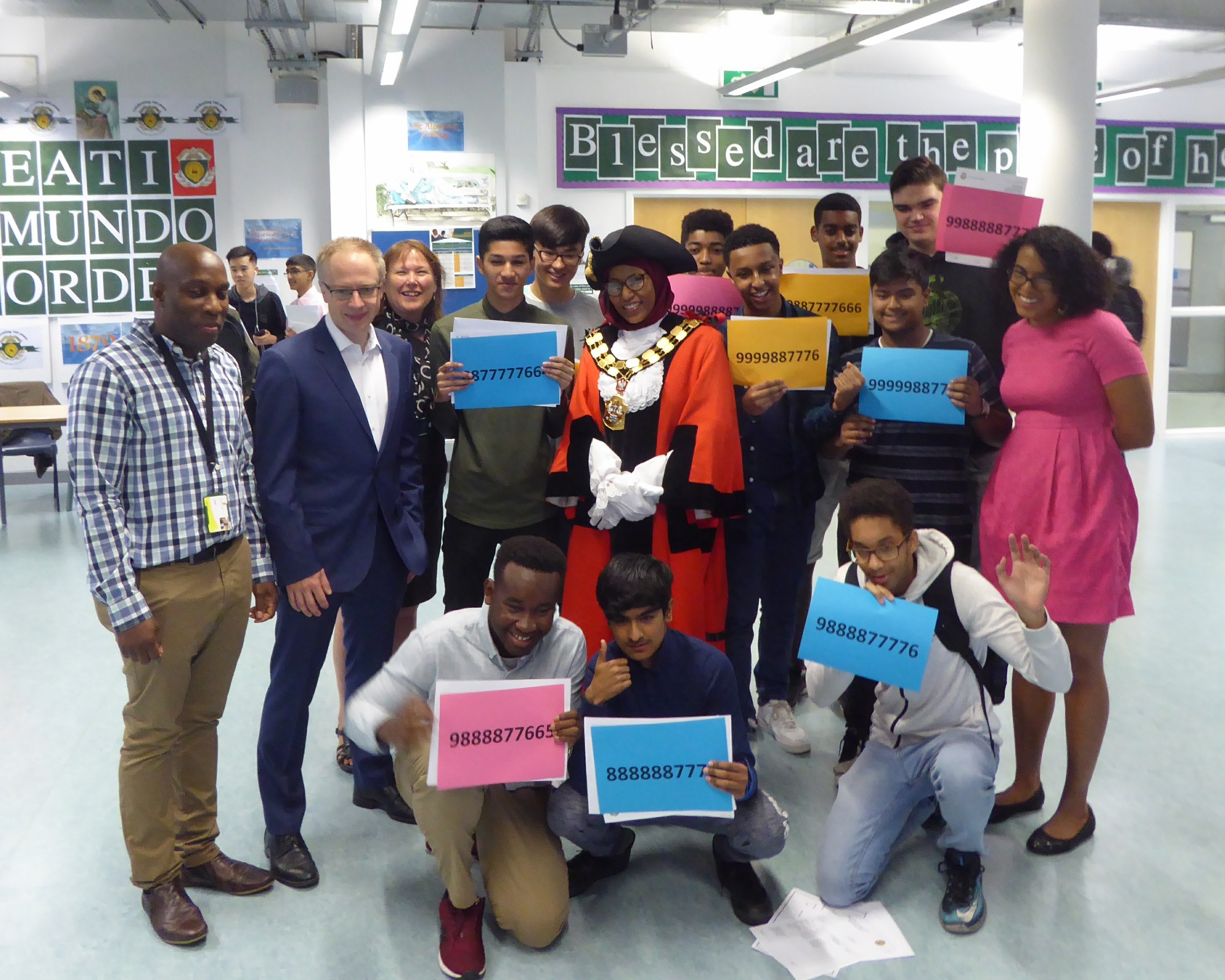 Islington's Council Leader Richard Watts, Mayor of Islington Rakhia Ismail, and Islington's Executive Member for Children, Young People and Families Kaya Comer-Schwarts celebrating GCSE results with Executive Headteacher Ms Heffernan, Associate Headteacher Mr English and a selection of students
Notable individual successes were achieved by many of our students. Amongst those celebrating top results were Sam Ridge who secured seven grade 9s and three grade 8s, Benny Mpulusu with five grade 9s, 4 grade 8s and one grade 7, Zaki Ibrahim with four grade 9s, two grade 8s and two grade 7s and Shahanur Rahman with five grade 9s, two grade 8s and two grade 7s.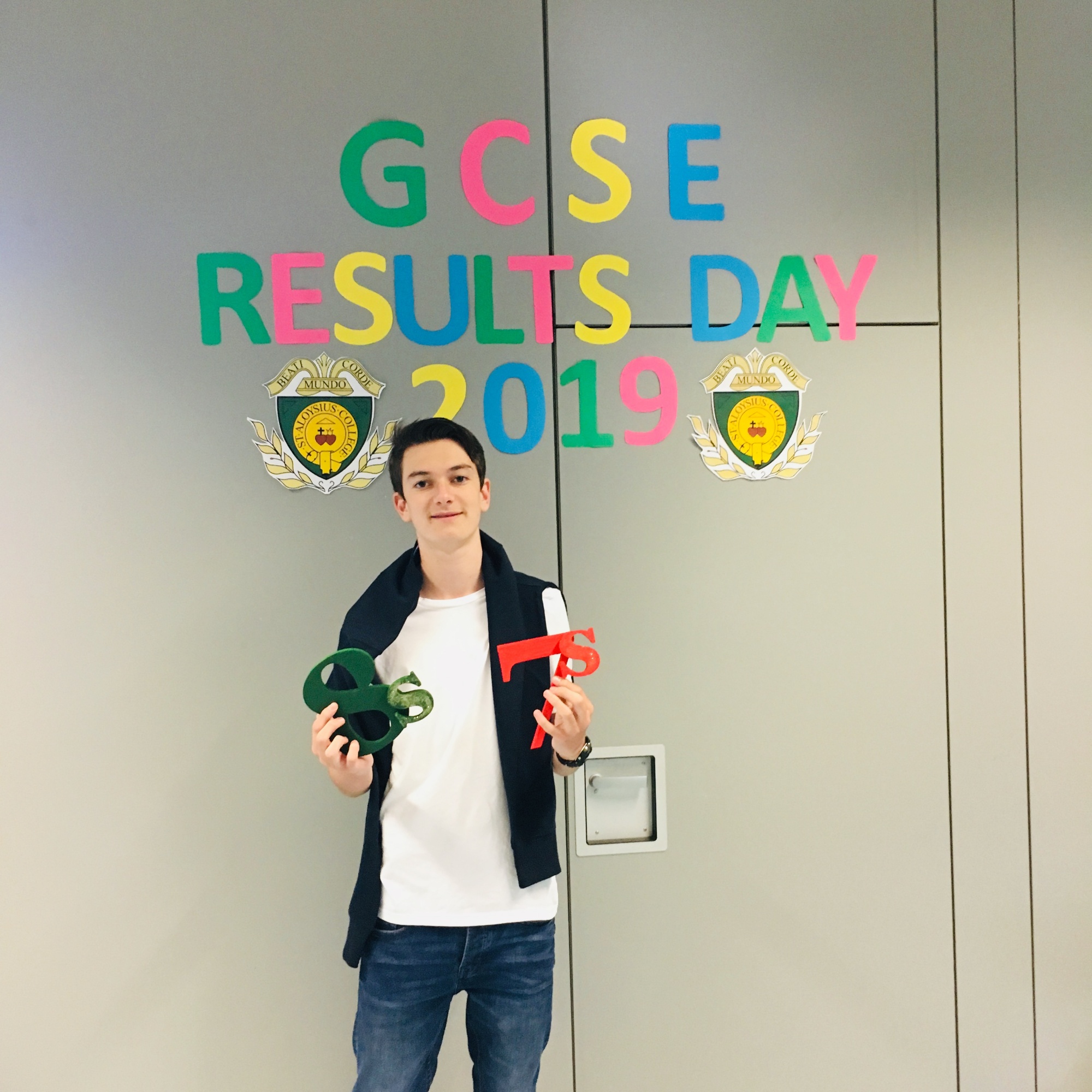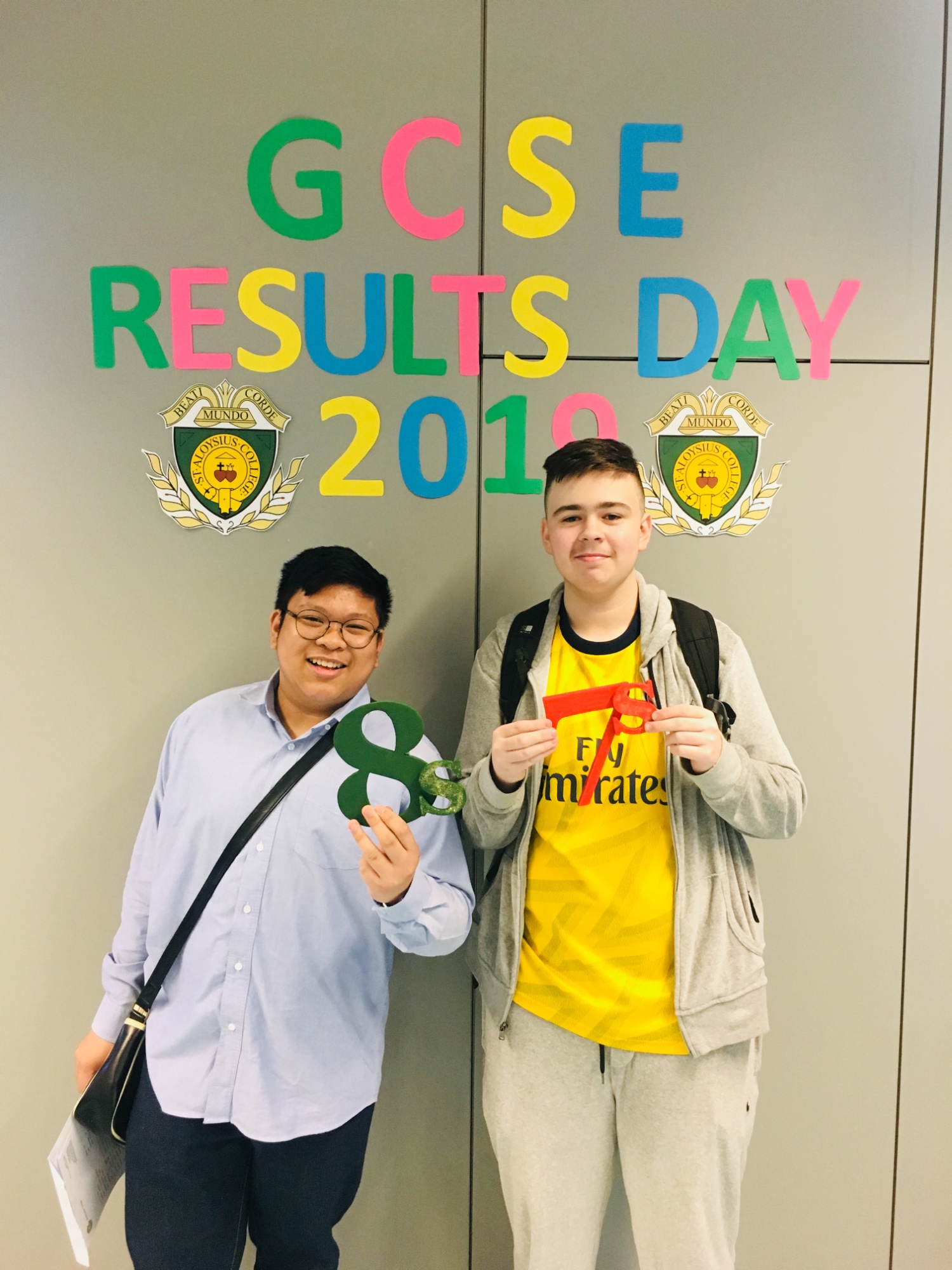 The outcomes this year represent a continued improvement over the 2018 results and follow the substantial improvement in this year's A level results. This year, provisional GCSE results indicate that the most able students performed half of one grade better than the national average of 2018.
Associate Headteacher, Andy English attributes this year's success to pupils' hard work and the dedication of a very talented staff. He said "this set of results reflects the work the school has been doing to increase the life's chances of our young people and to widen their post 16 choices."
Executive Headteacher, Jane Heffernan, was keen to acknowledge these phenomenal results: "Countless other students achieved top grades across subjects, and we are exceptionally proud of all of them. The impact of these results on student lives and opportunities cannot be underestimated. I am exceptionally proud of the students' successes. The dedication shown by everyone in the school is genuinely inspirational. We are delighted to welcome so many back in September, and look forward to sharing their future achievements