140th Anniversary Celebrations
This year we celebrated the 140th anniversary of St Aloysius' College. On Thursday 20th June, past and presents staff and students, along with well-wishers attended a special mass and reception to commemorate this significant milestone.
To further celebrate the occasion decorative displays were created in our Main Hall and along corridors depicting the school and its students throughout time.
The school has educated several generations of boys who have gone on to lead successful lives of leadership and service in their chosen fields. Speaking at the event, Ms Heffernan said 'our boys continue to receive a strong Catholic education in keeping with the tradition of forming boys who are able to serve and lead in all walks of life.' Mr English praised the staff for 'keeping true to the ideals of the founding fathers of the school.'
It was delightful to see old Aloysians discussing education and the school's history with current students, and learn about experiences of many decades ago.
The school continues to provide a strong Catholic Education, offering a strong curriculum of academic and vocational courses. These are supported by a broad range of enrichment activities, local and overseas trips, cultural visits, sports and clubs.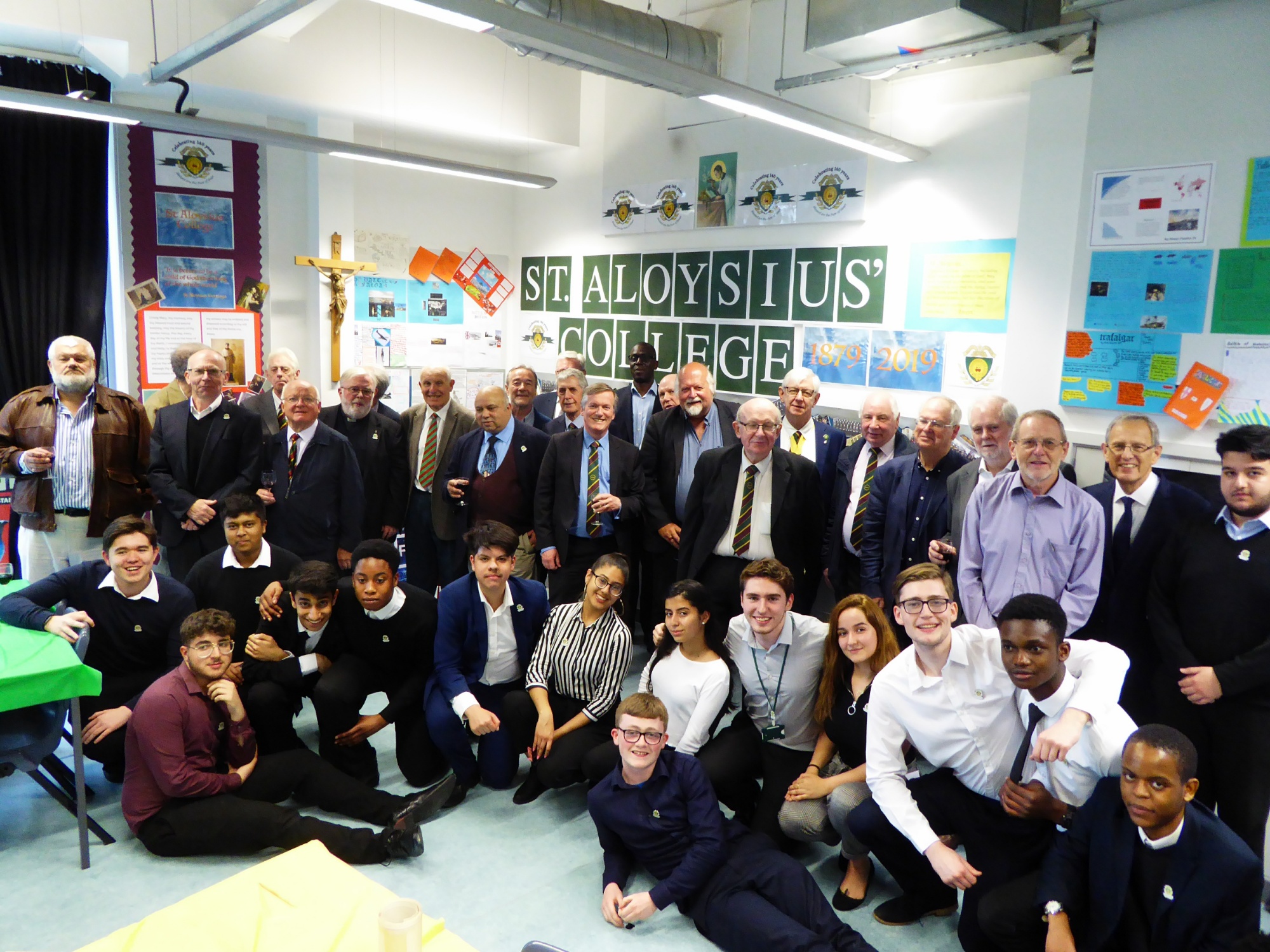 Former St Aloysian's with Current Sixth Form Students