British Science Week 2019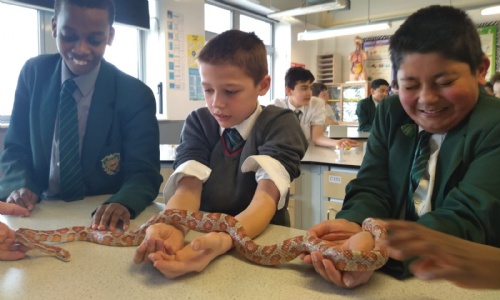 To celebrate British Science week, the Science Department hosted a range of incredibly exciting activities over the course of the week around this year's theme of 'Journeys'. British Science Week is a ten day celebration of science, technology, engineering and maths!
Year 7 journeyed into the jungle with 'ZooLab', where they had the opportunity to handle some very exotic animals!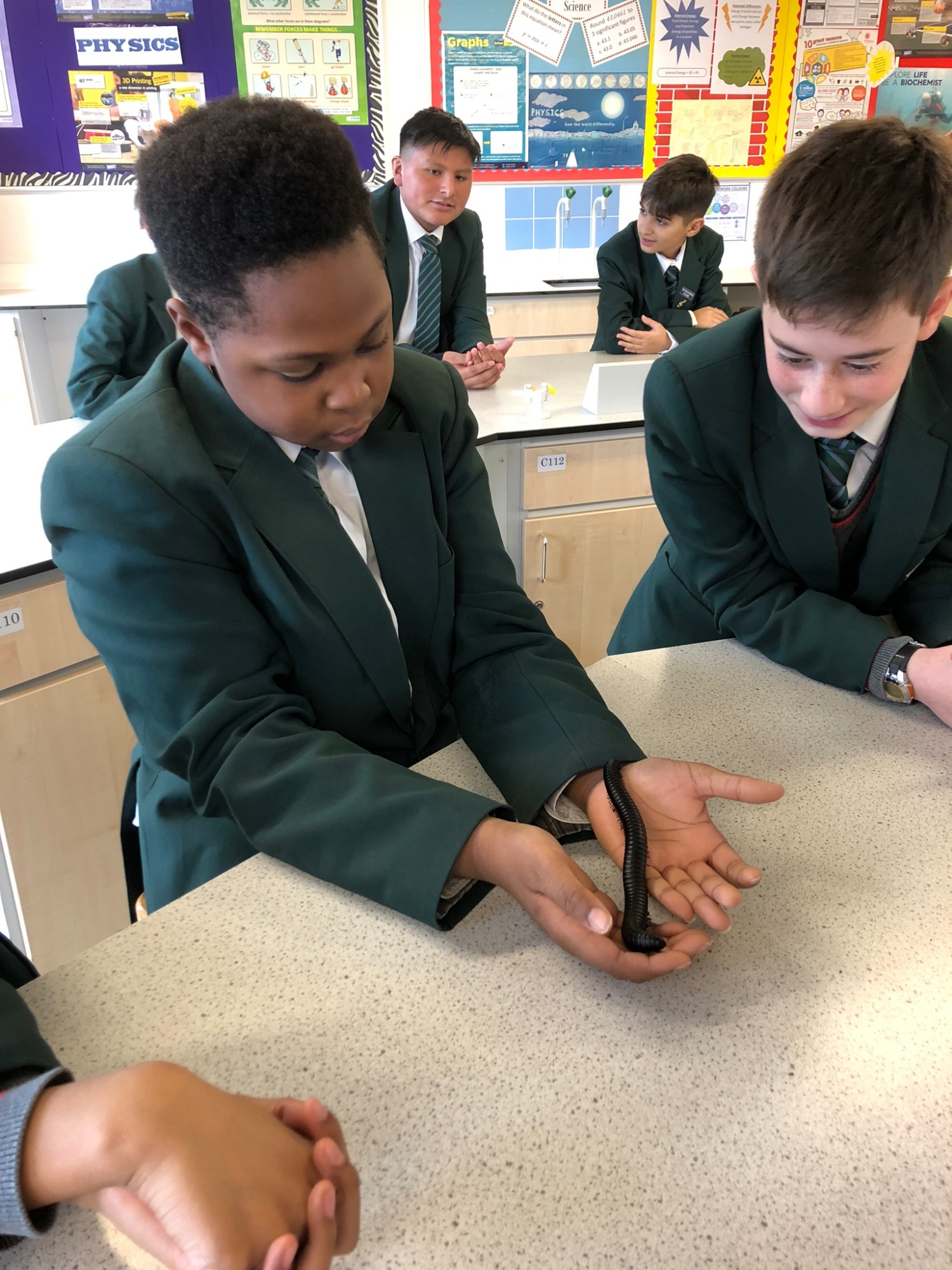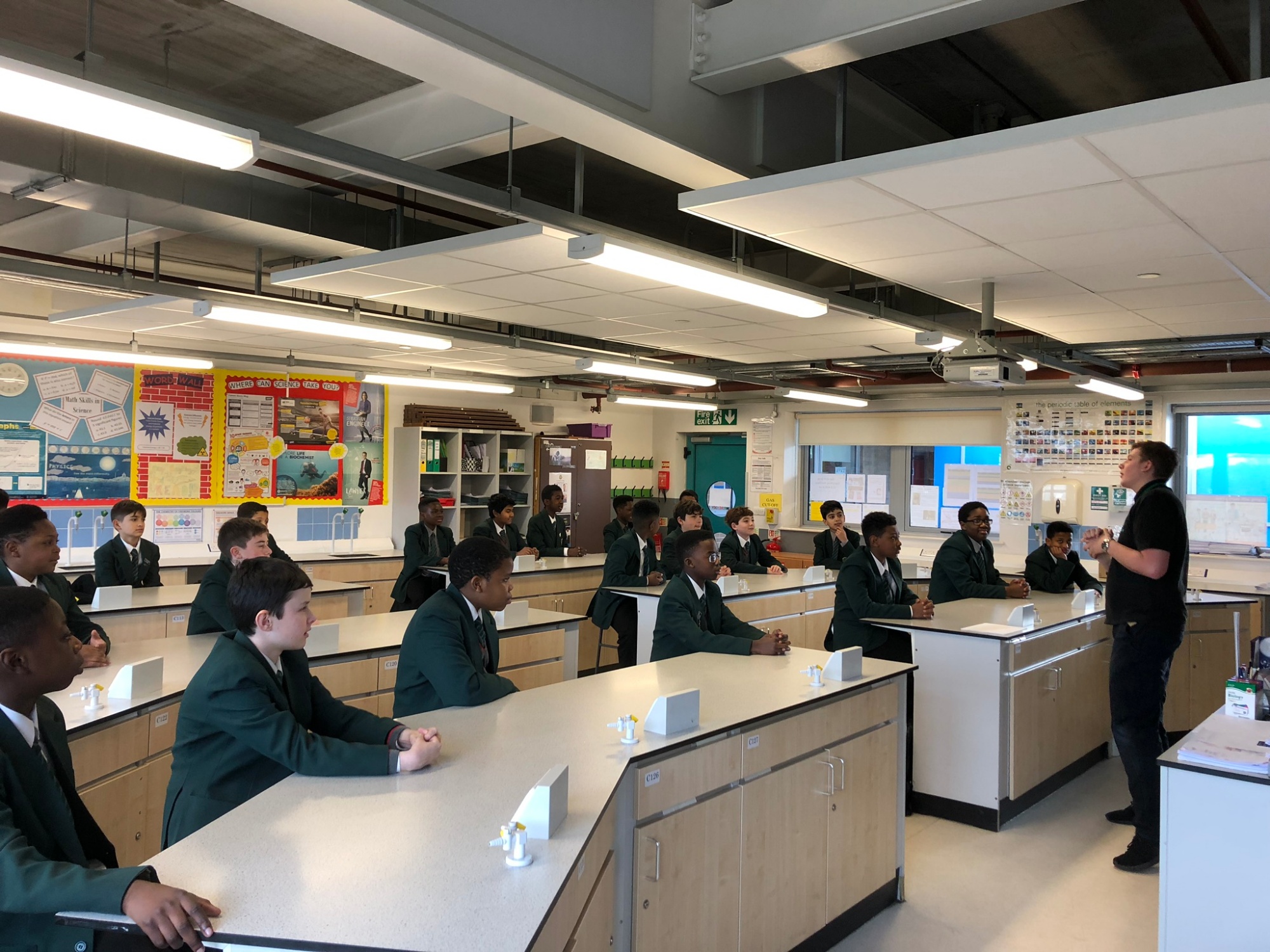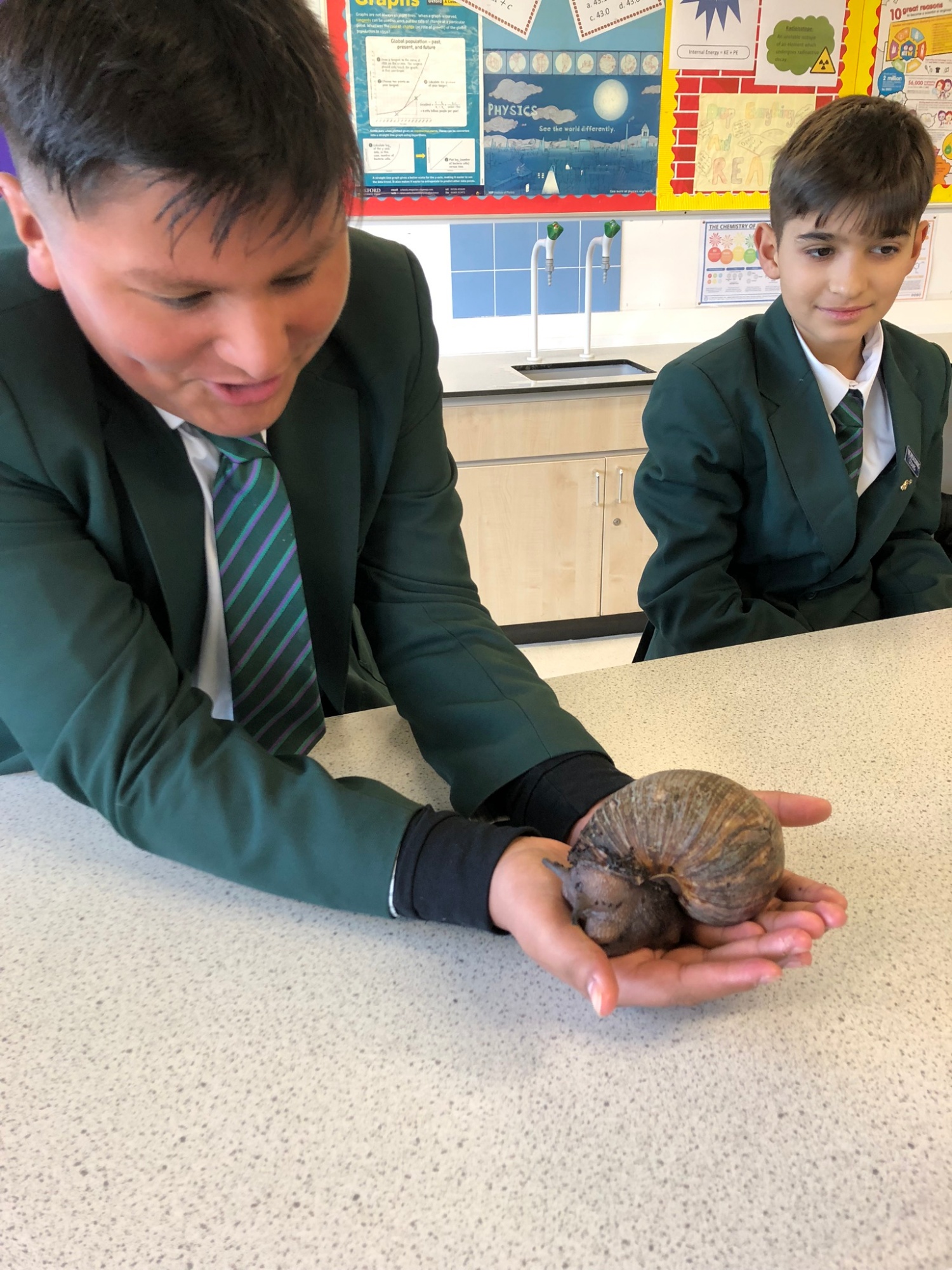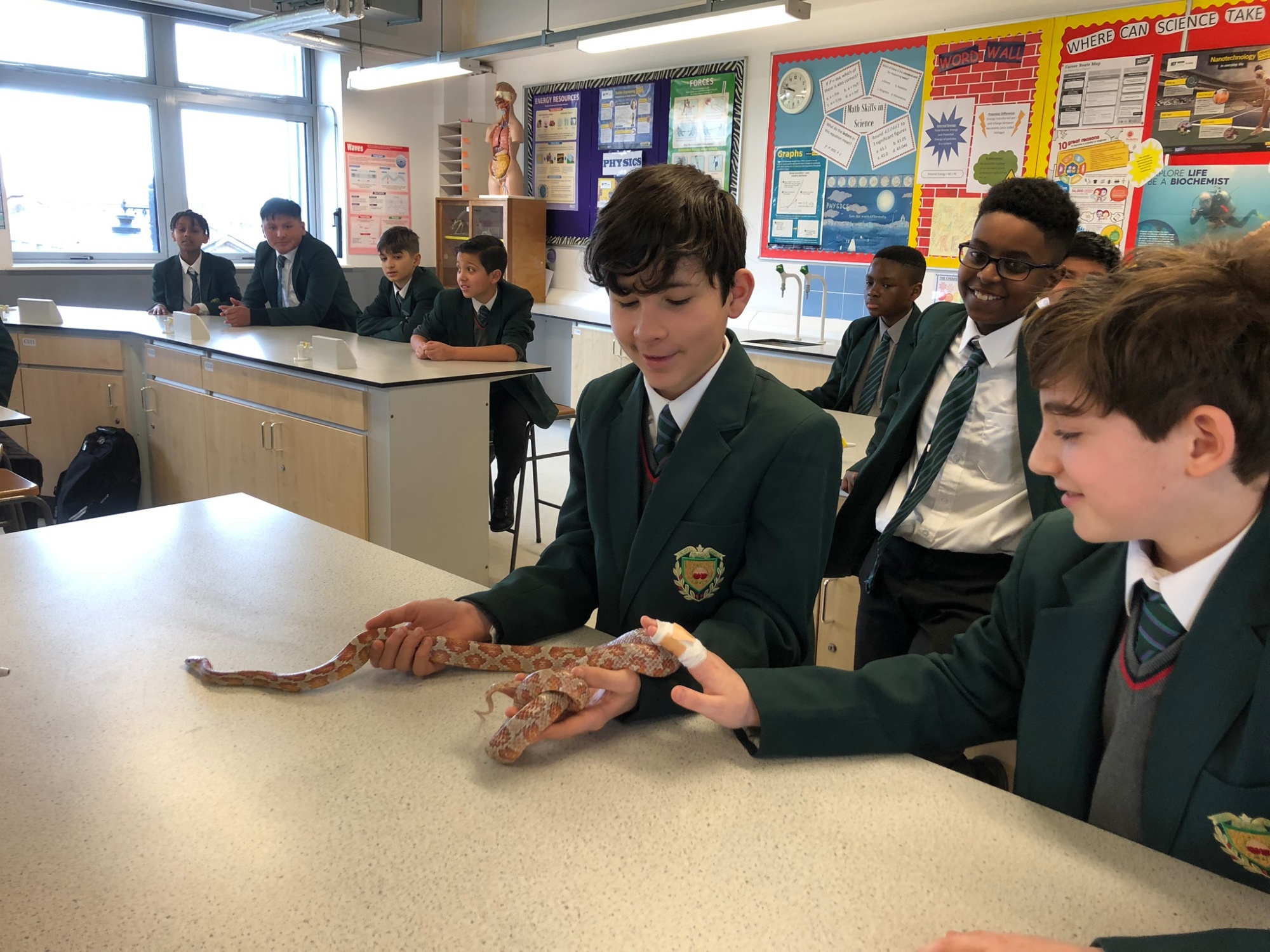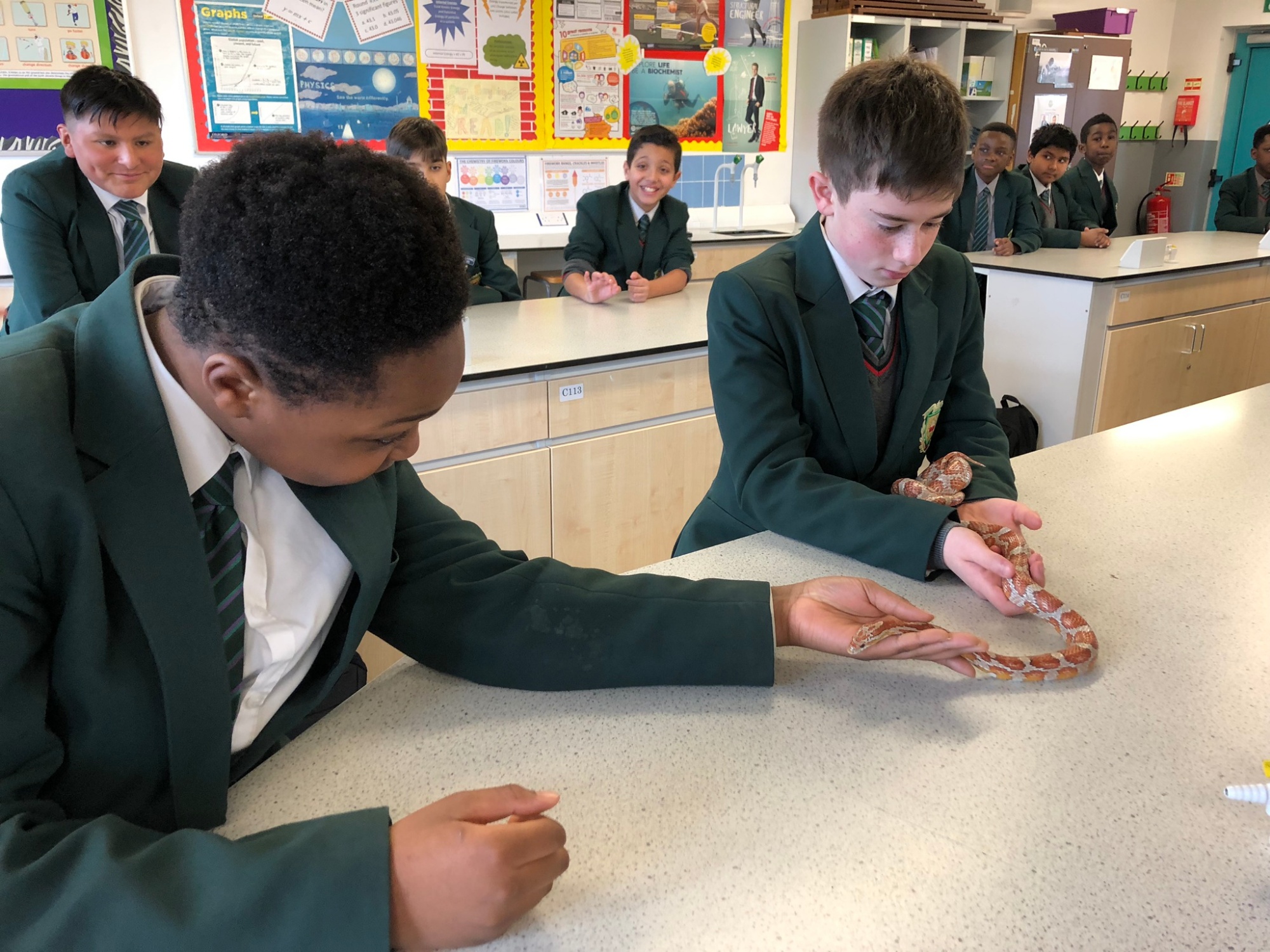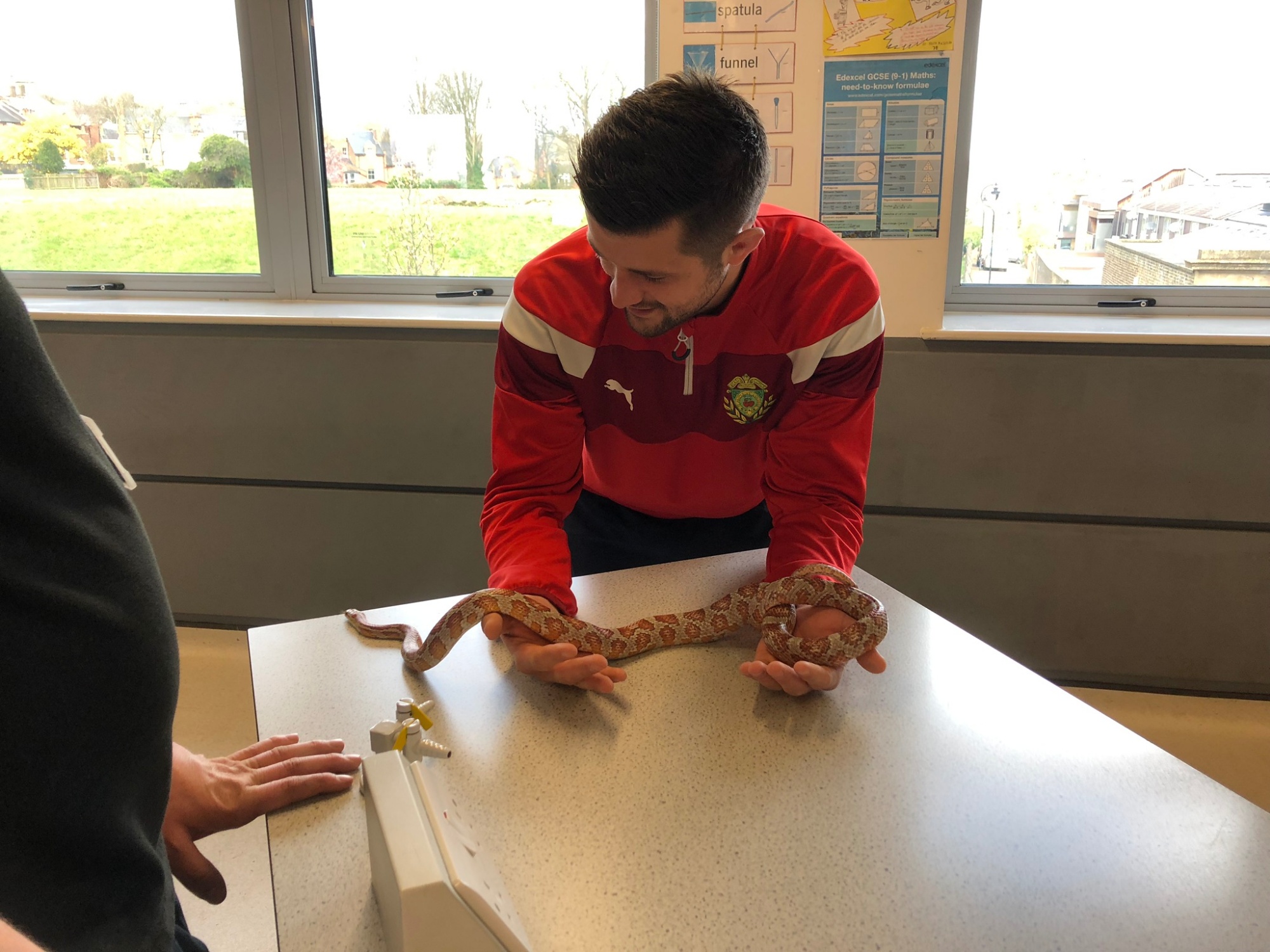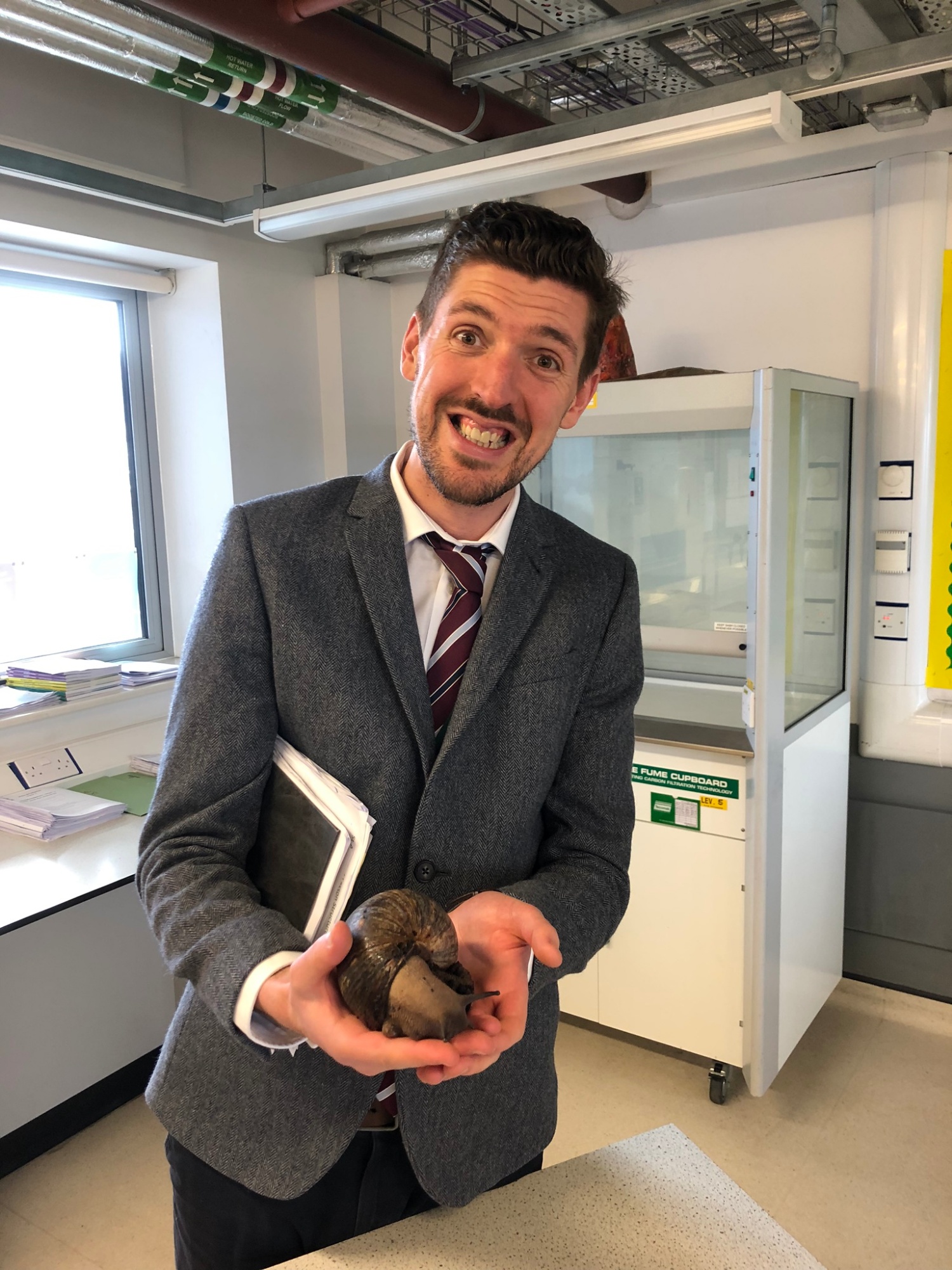 Year 8 journeyed into the wild with their Bushtucker Menu activity, sampling some of the tasty bugs available to eat and learning about nutrition!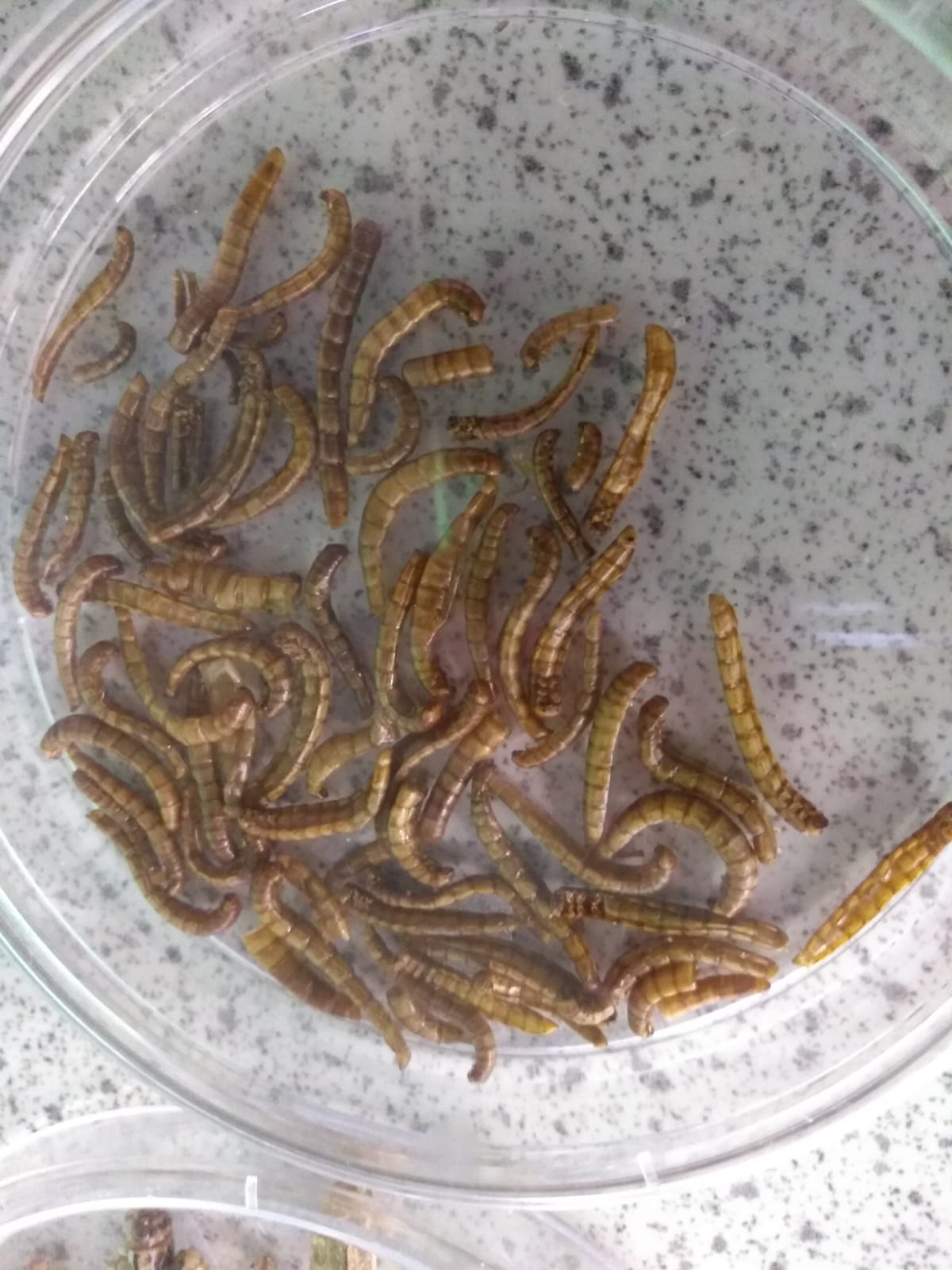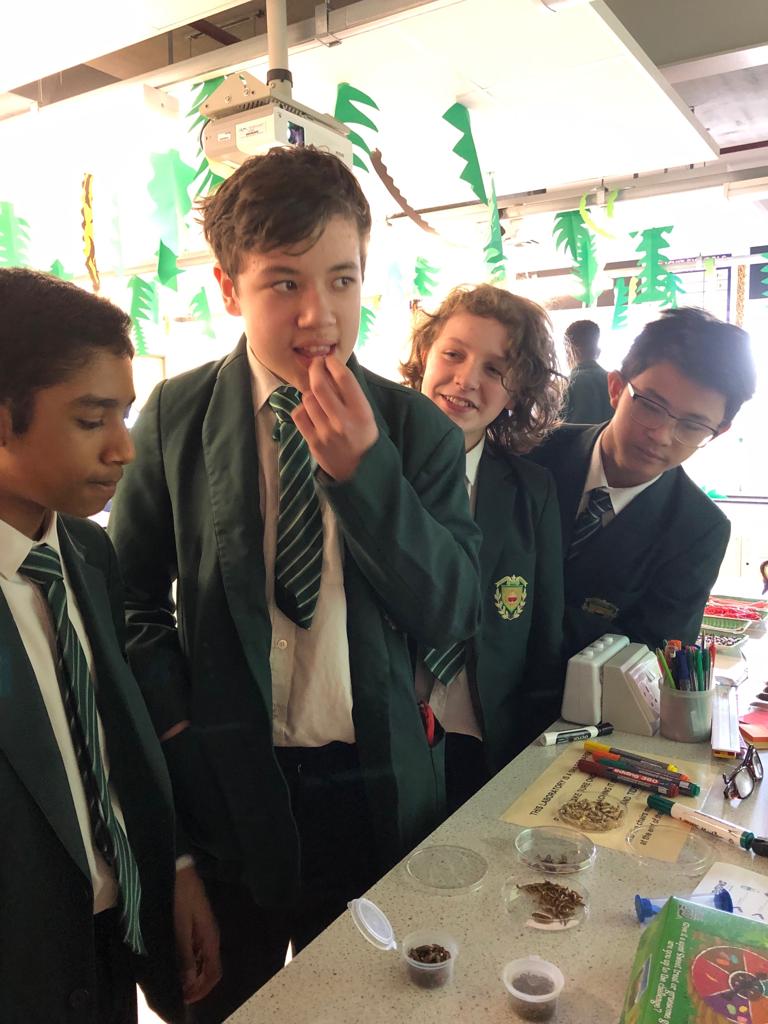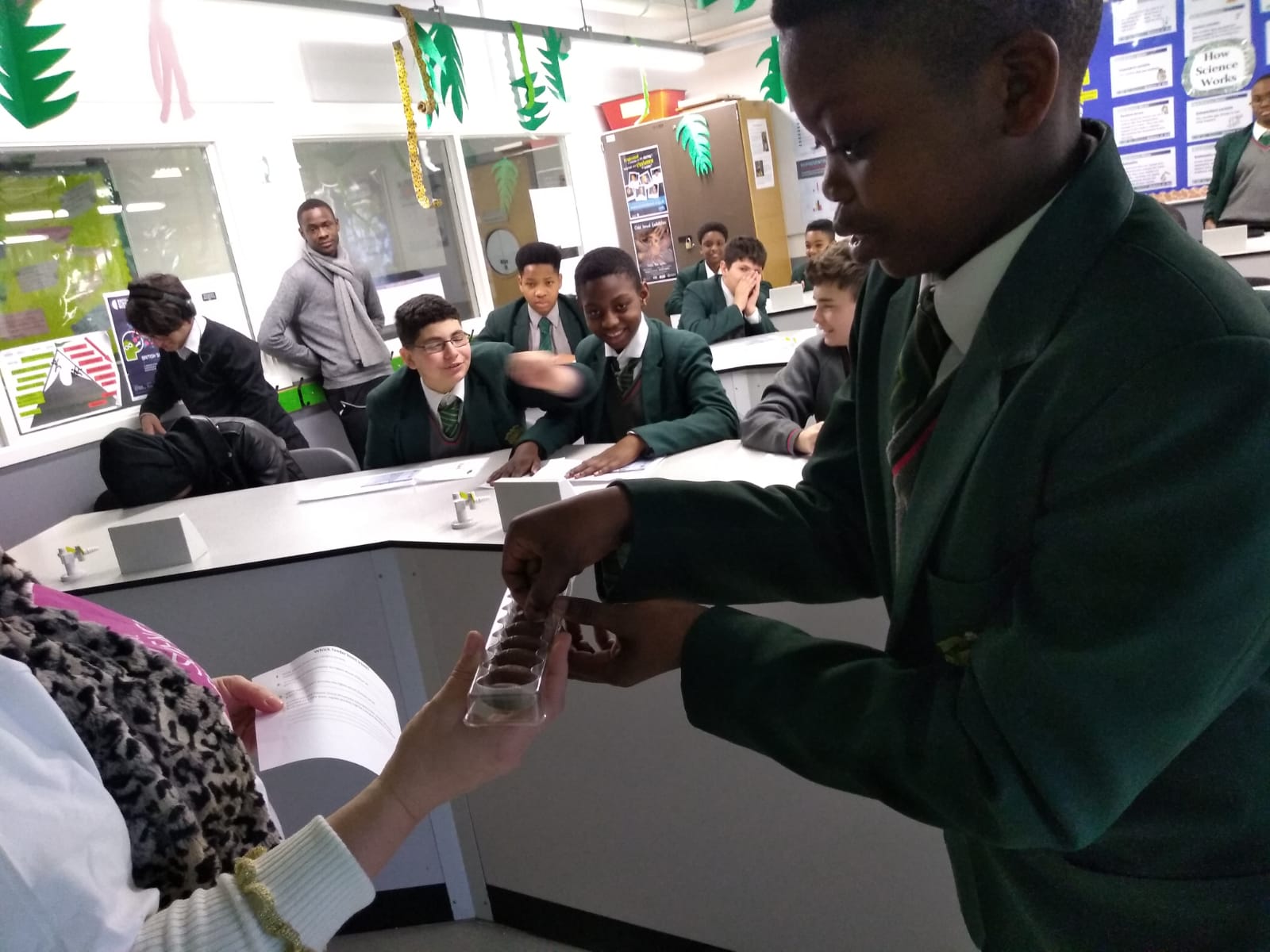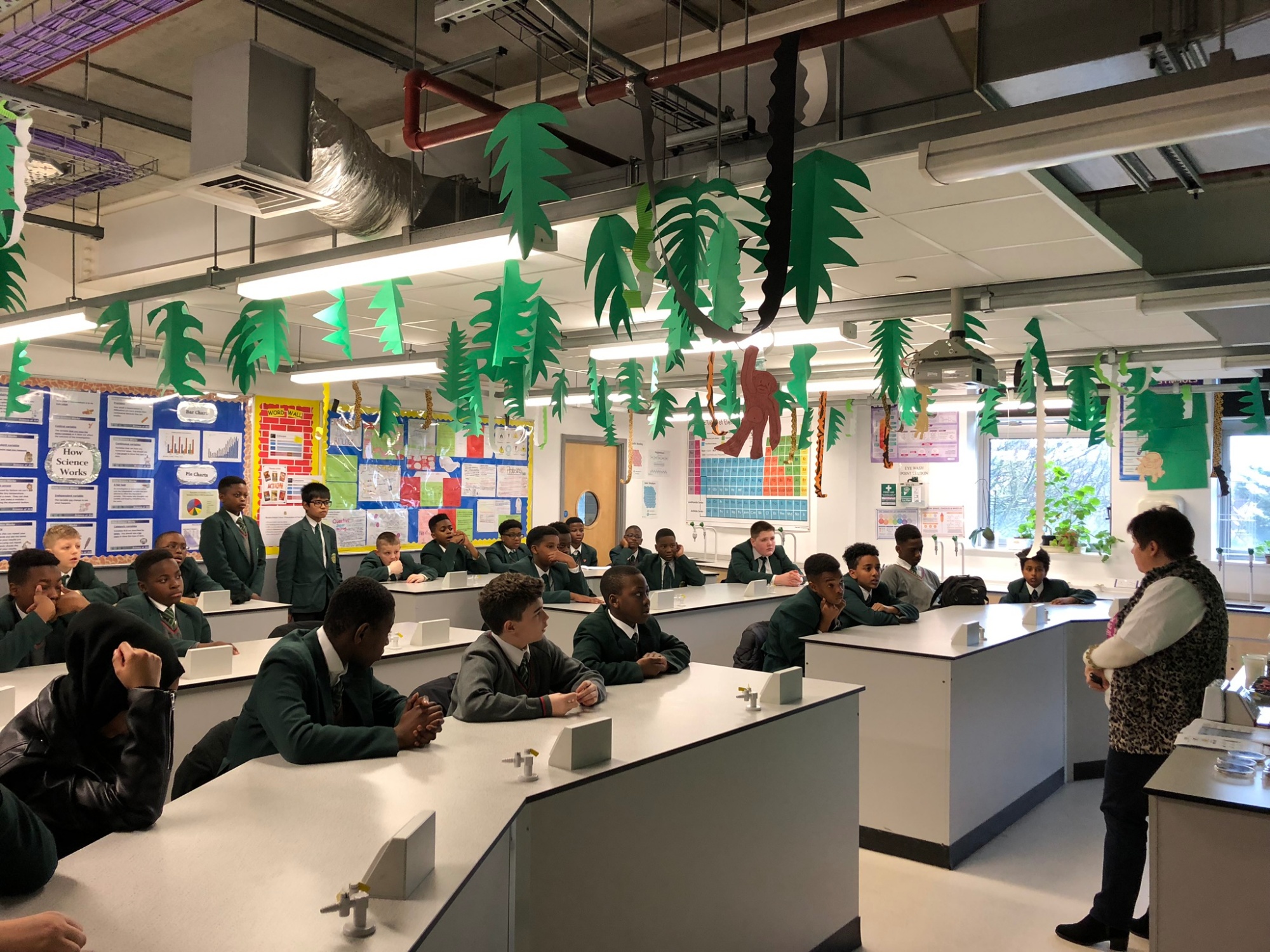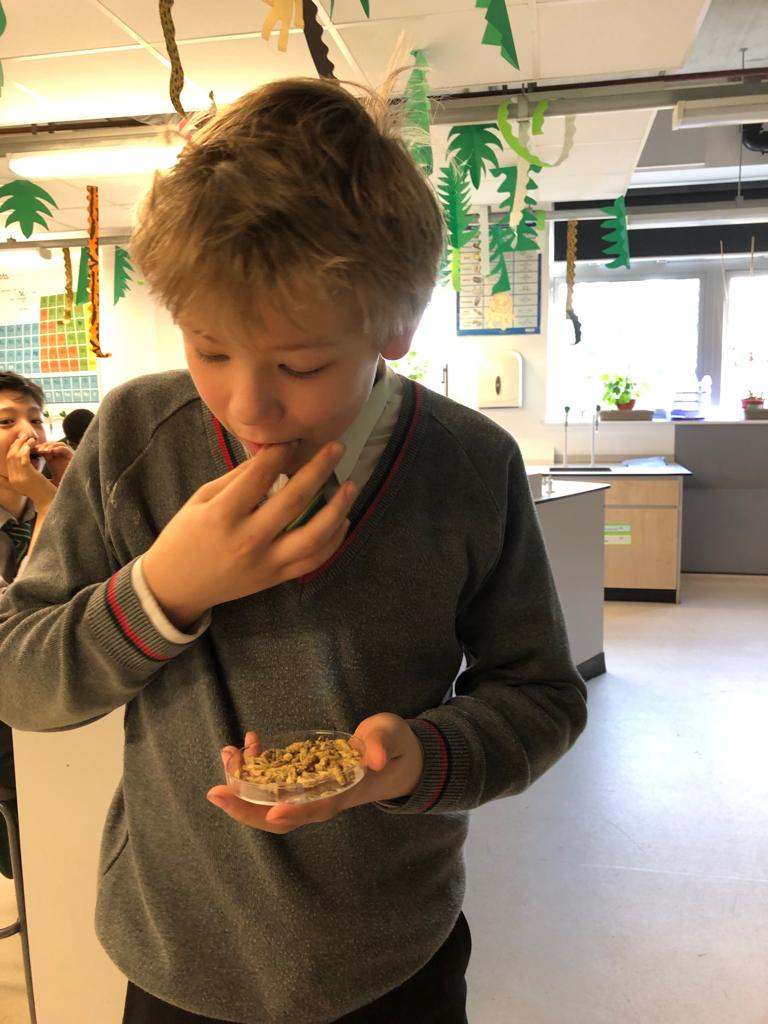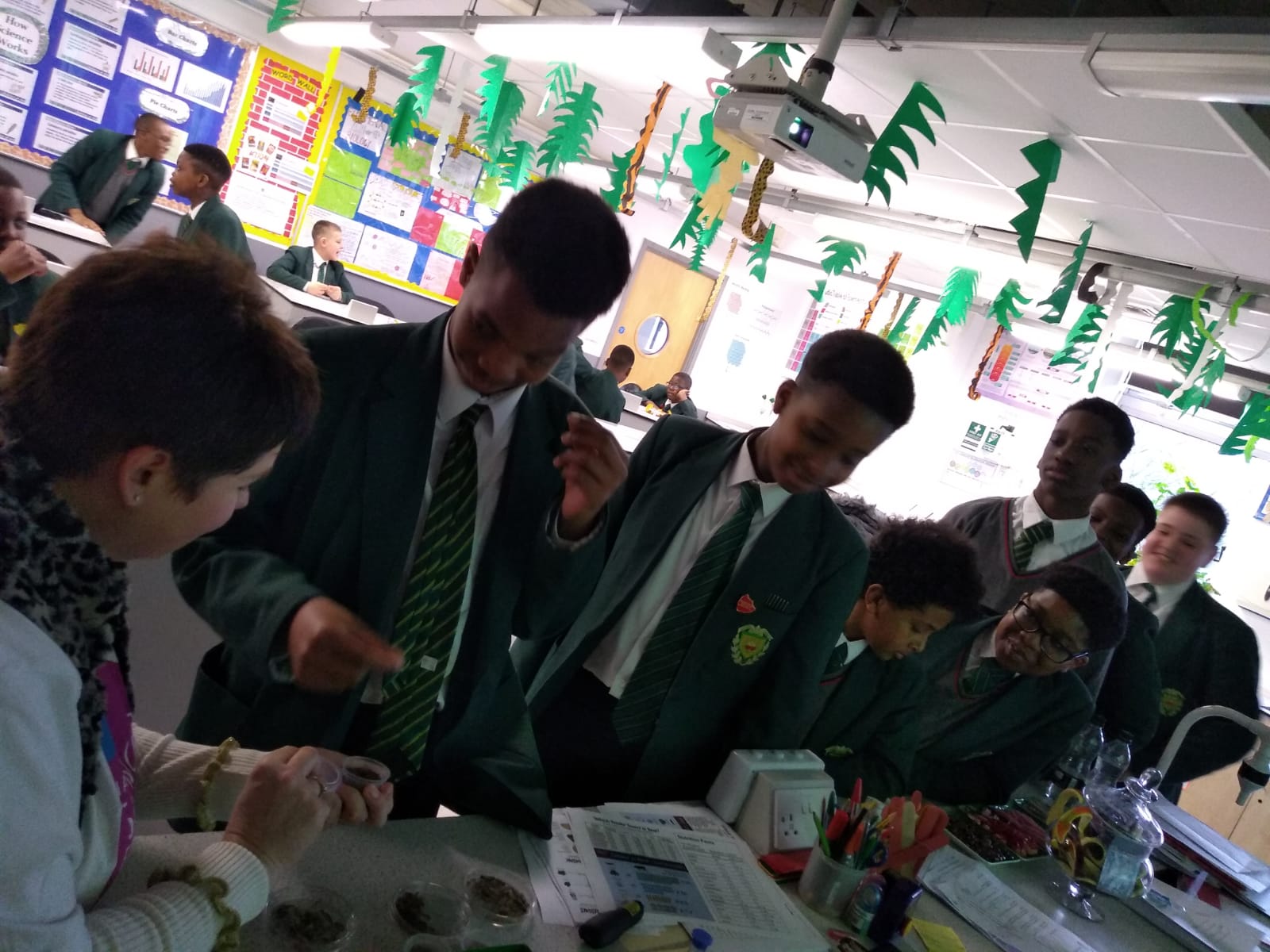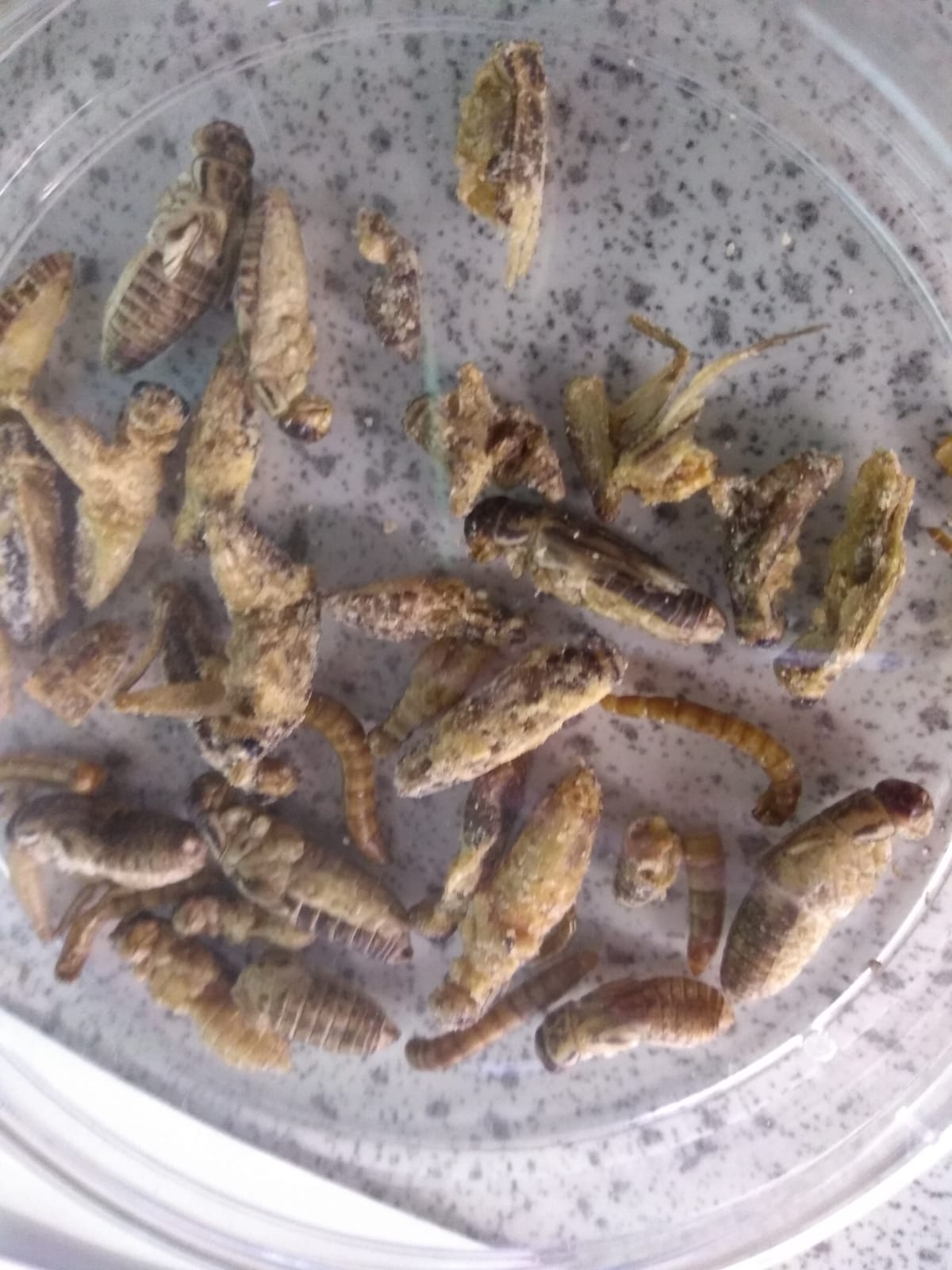 Year 9 made jungle shelters using STIXX machines! They turned old newspapers into sturdy structures!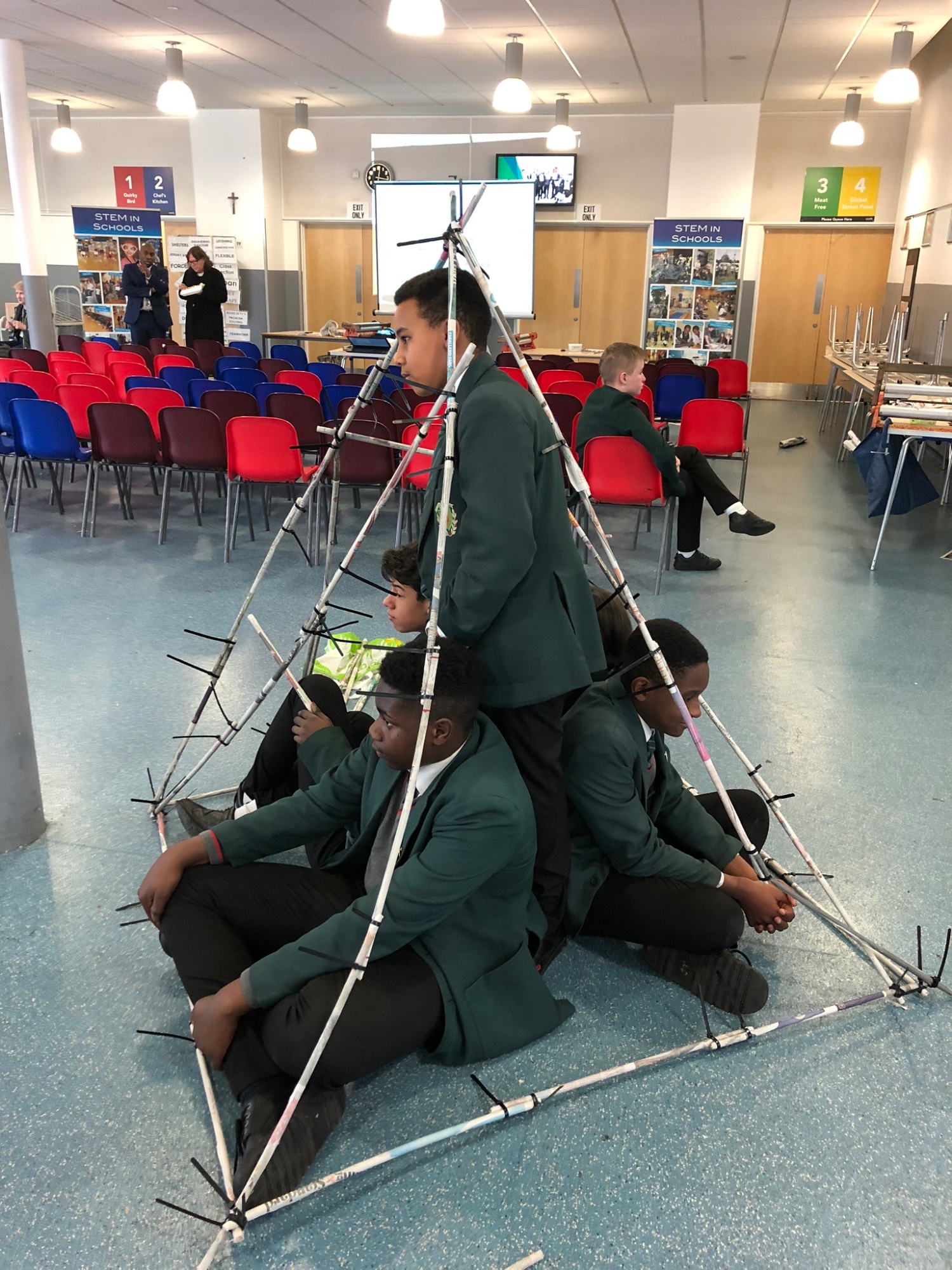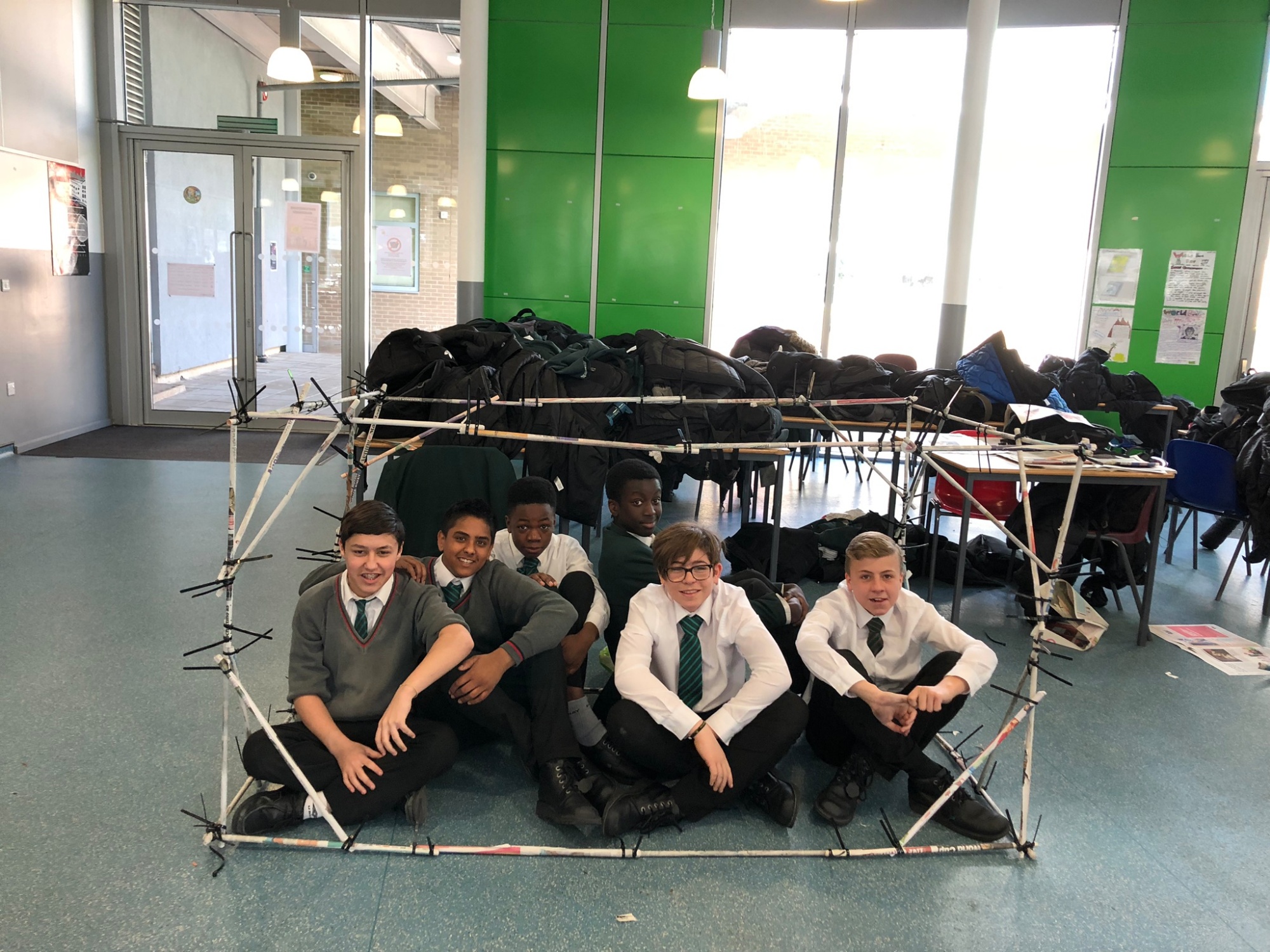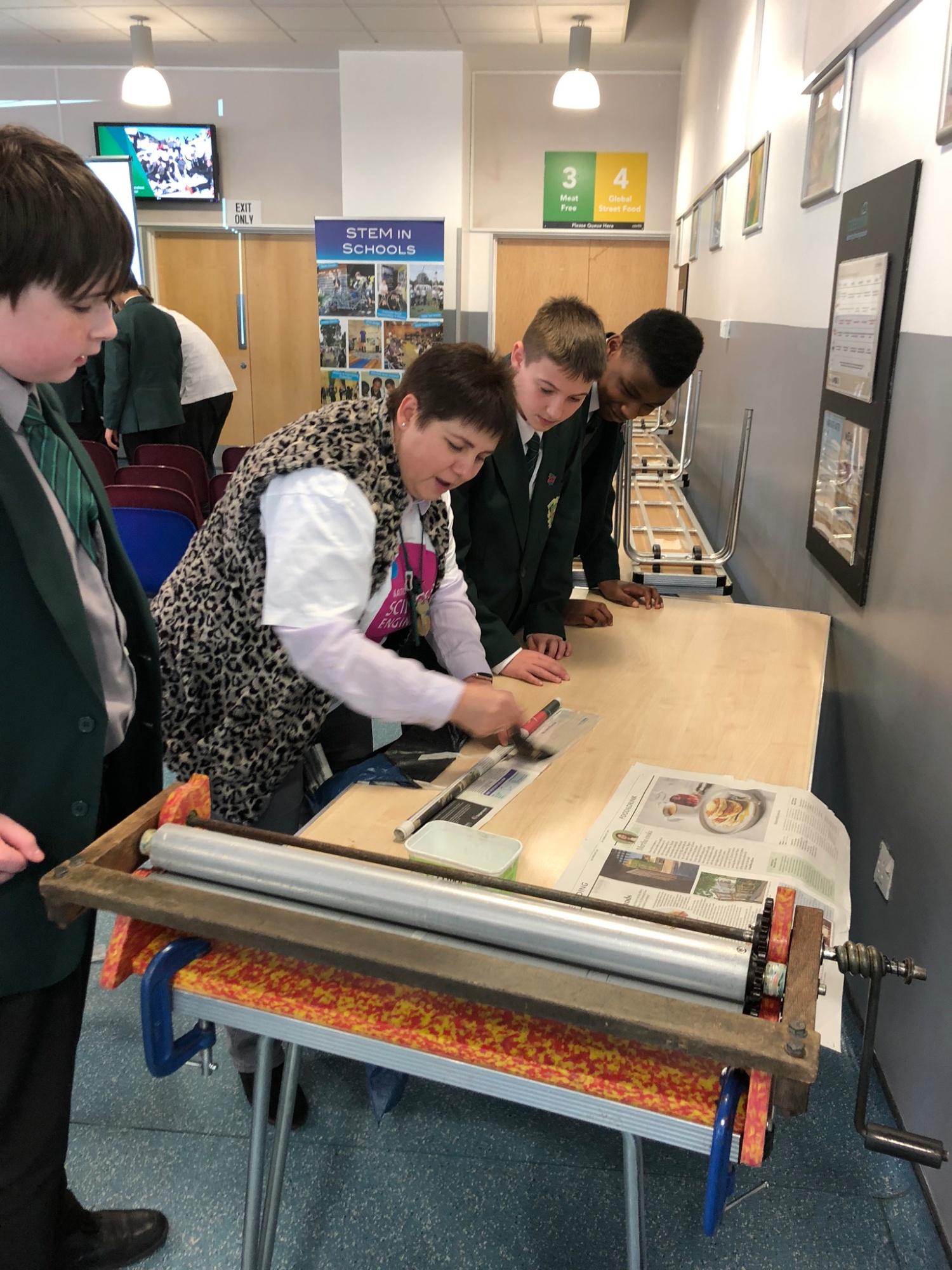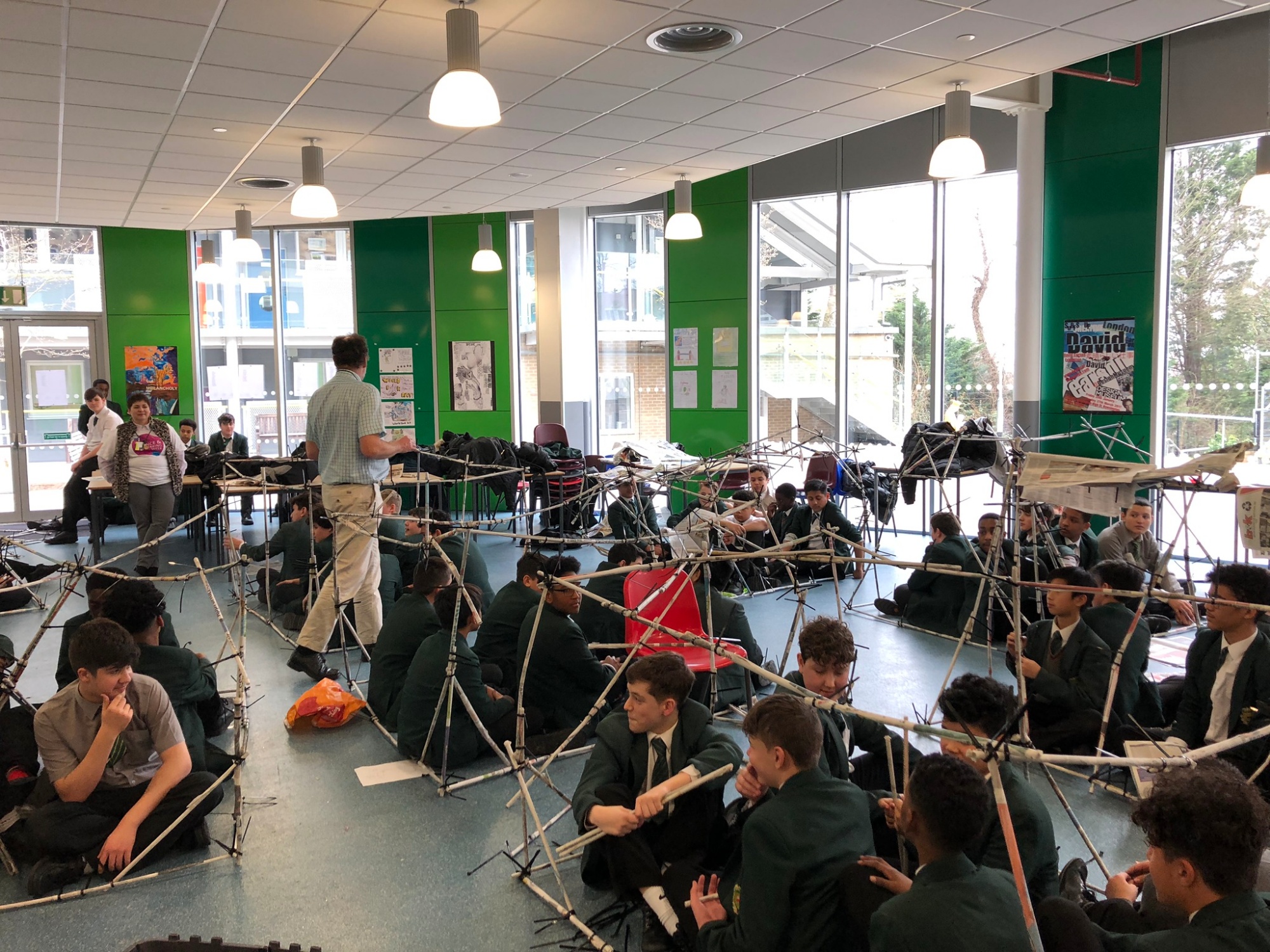 Year 10 created some 'Whacky races' cars using a balloon to prove Newton's Third Law and propel their self made cars!