Come and visit us on our Open Mornings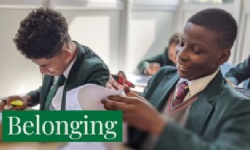 Unhappy with your secondary offer? We have something to show you: a thriving school with big ambitions for its students.
Our latest Ofsted report speaks for itself: we received GOOD in all four main categories.
"St Aloysius pupils are happy, confident and polite. They share the school's values of respect, learning, community and justice. Leaders have created a school where pupils are safe and have someone to tun to when the need arises."
"Leaders have a clear ambition to provide pupils with a high quality education."
Come and see for yourself on our Open Mornings from 6th March between 9.15 and 10am.
Boys of all faiths and none are invited to have a look around our school on Hornsey Lane.
Register your interest by calling us on 0207 561 7800 or sending an email to enquiries@sta.islington.sch.uk.