Join us in Celebrating 140 Years on Thursday 20th June with Mass at St Joseph's Church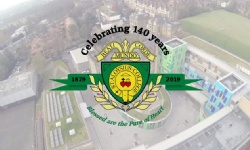 On Thursday 20th June 2019 we will be celebrating the 140th Anniversary of St Aloysius' College with Mass at 2pm in St Joseph's Church, Highgate Hill, followed by refreshments in our school's main hall. We warmly invite all past and present students, staff and parents as well as our wider community.
Please RSVP to Emma Connolly at connolly.e@sta.islington.sch.uk or by clicking here.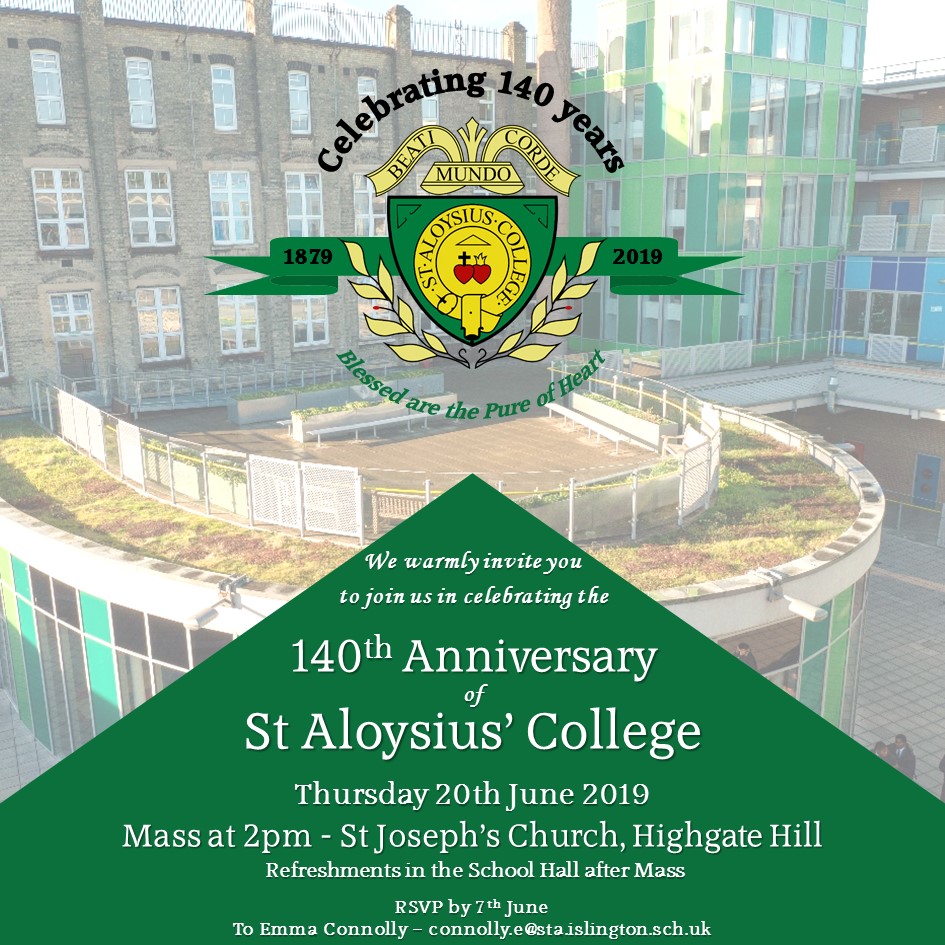 Please RSVP to Emma Connolly at connolly.e@sta.islington.sch.uk